Assalamu Alaikum everyone Facebook marketing covers a large part of digital marketing. We are much more accustomed to Facebook marketing because we spend a large part of our lives on Facebook at the end of the day. Someone scrolls, someone uploads videos, someone in a group, or someone in a group studies. A big part of our lives is on Facebook,
because of this, we have a lot of benefits by doing marketing on Facebook. The reason is that no matter what product you sell at the end of the day, the consumer or the customer is on Facebook. So to target them or to market to them, Facebook as a platform, very effective. Now, how you can do digital marketing on Facebook. Of course, there are some organic methods here, which means you can do different marketing without spending money, there are also some paid methods. This means that any post you make, there is an option called boost post at the bottom, Click on it Clicking there will tell you to whom you
want to boost or reach this post.
You set the age there, people from this to that age among both boys and girls, or only girls, or only boys. In this district, only in Dhaka district or
only in Mirpur. So by setting all these parameters you will
say boost 20 dollars per day. Then Facebook will tell you that if you spend 20 dollars per day, we will be able to reach this thousand amount of your target users. So in this way you can do paid marketing if you want. But I know, there are very few people doing paid marketing at the end of the day. less than 5% of people who do it professionally. The remaining 95% of people try to figure out how to use Facebook without spending money.
Today's video is basically for them. You can use two things on Facebook. Facebook page Facebook group There are some differences between the page and the group. Q: Which should start with? Page or group? A: The two should start together, page and group. Because I say, the page is one-way communication. Where an organization's page always speaks, gives videos, gives pictures, writes posts. You listen, see, understand, comment there, share Group, On the other hand, is a community Just like you post there, group members also post there, which means a beautiful community is created here. So, my suggestion is, you do both together. Now suppose you do a watch business, the name of your page is BD Watch, so you open a page with BD Watch or Bangladeshi Watches or Bangladeshi Watches Whenever you post on this page, people are watching.
Now think, you also opened a Facebook group called Bangladeshi Watch. So, everyone who likes watches will be slowly added to that group Or if you tell people that I opened a group, Bangladeshi watch by name, you also join the group, then people will also be added there What is the benefit? In our previous video, we taught, user-generated content. Yes, you don't have to post a picture of your watch then, You can ask people to upload a picture of your favorite watch, All members of that group will start uploading pictures of their watches.
A beautiful community has been created. The group you have, through that community will gradually grow. Since the group is yours, when it gets bigger in a few days, your name is written on the cover, your organization's name is given, There is given, how to order your watch. That means those who like watches, those who are very enthusiastic about watches also know about your organization because they are in that group. That is the advantage of the group. so my suggestion, open the page, and group at the same time.
Then comes, what kind of content we will give, there are three types of content on Facebook. You can give a post with a text, you can give a picture, you can give a video, basically basically, there are three types. You have to deal with a lot of writing of course. And to do that, you need to improve your copywriting skills a lot. Copywriting skill means the copy or writing of the content that you have There are several formulae, you need to know the formulae. What is the formula to write? The formula is that you write a post, which will be the caption. Such a formula I can tell you, that formula is the problem, success stories, solutions Now you can say, problem, success, solution, what is the formula? again I'm telling you. Suppose you sell a mobile phone. So you say, have you ever thought about that? How many times do you have to charge your mobile every day? What a pain for you! This is a problem. People caught up success story. I have a friend whom I saw using mobile all day but don't have to charge the battery right? Success.
Then solution. That, this mobile is that mobile. You can buy the mobile if you want, then you don't have to charge all day. So think, I wrote this caption, did it follow the formula? The problem was first told, then a success
story was shown, then the solution came. So there are many more copywriting formulas like this. You can find the formula of copywriting by searching And even if your creativity doesn't come using these formulas, you can still create a simple post.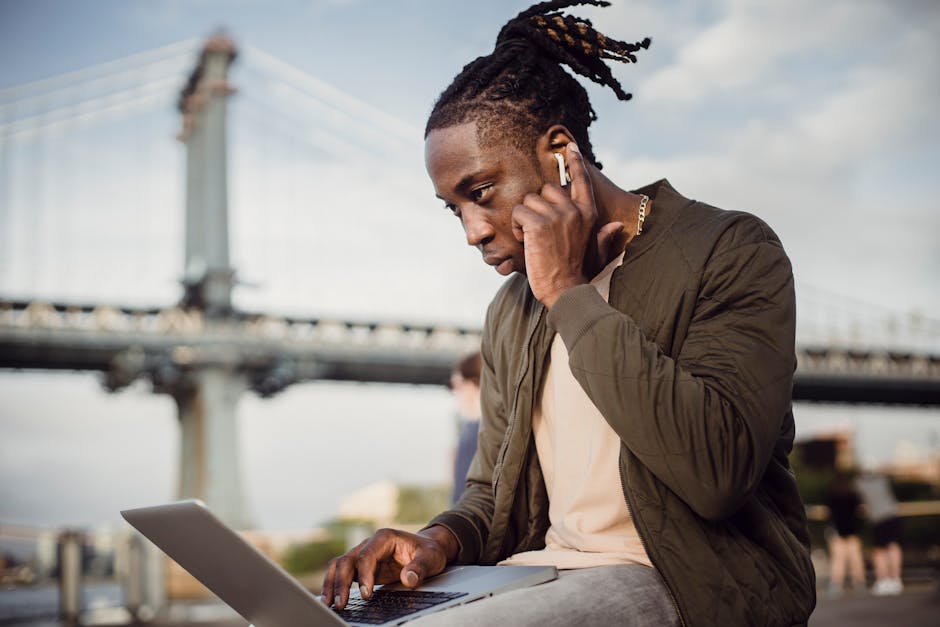 Otherwise, whatever happens, what to write, what to bring creativity, the post is not written thinking about this. So, follow a formula, life will be much easier for you. Then comes the picture. In the previous video, I showed you an easy way to create a picture. You can easily create pictures from your mobile for free with the Canva app using only your mobile. You can make posters, you can create Facebook covers, you can create group covers. And, if you want, you can create videos from the mobile through the in-shot app.
And you can upload things if you want. Now come on, there are several things you need to keep in mind while uploading. Especially when uploading videos, video titles, and thumbnails are very important. Are you thinking, why? Because many people will scroll through your video news feed, whether click or not to watch or not depends
on two things. Which two things? The two things he/she sees then. Any user sees two things before watching a video What is the thumbnail of the video or the cover of the video and what is the caption written on the video? So if you don't like the caption and thumbnail of that video, at the end of the day, people will not click on the video.
So the video is just as important as the video caption and thumbnail. So you have to pay attention to this place very well. Secondly, when you upload a video, there is an option to give you some tags Now if the video is mobile related then you will give tags as Mobile, Smartphone, Mobile Phones in Bangladesh. Why? Because in that related search your video will come then. So three things came now. The caption is important, the thumbnail is important, your tags are also important. Then comes, 4th
right manager. You will see your video has been copied and re-uploaded by another person. You have to keep your rights manager on so that no one can do this. Facebook then tracks if someone downloads
and uploads your video, it is written below that the copyright of
this video belongs to someone else.
5th
You can add polls when you are uploading videos. The question will come in the middle of the video, do you like this product? Yes or no? If so, the user becomes more engaged with your video. So these things need to be taken care of while uploading. A video has been uploaded, as soon as it is uploaded, share the video in the group you have. Noticing? The group is working A video of Page, the audience of the page is watching, again when someone in the group is sharing this video, the people in the group also started watching. And try to share as soon as you post a video. Let me tell you the reason –
The more people watch a video in the first hour, the more Facebook algorithms think the video is more popular. So if you share a day later, you will see
that the share does not have much of an impact. If you share immediately if you can get a lot of views at once, then Facebook will put your video in the newsfeed of many people. Because the Facebook algorithm thinks that
the video is very popular.
The reason is that it has received a lot of views in a very short time. So as soon as you upload a video, share it in as many places as possible, your own platform, your friends' platforms and the groups you have. And be sure to leave a comment in the comments section of your video. Why? Because those who watched your video liked it a lot but they commented so, they may click on the comment option to see your comment, If that is product-related, that there is
a special offer for those of you who want to buy the product and comments. So the comment place is also a marketing place. This place also needs to be used. Then comes engagement. Reply to every comment from people who are commenting on your video or who are sharing your video. Those who are sharing will go to each share and leave a comment.
Why? Because people are commenting on your videos and sharing at the end of the day. They are your most loyal customers, most loyal users, they love your product the most. We have to build a positive relationship with those people. And they told you something
, Hey, your product is so good, you didn't answer that. How to build a relationship then? A good relationship did not occur between you
and your customer And to build this good relationship you have to answer every one of their comments, You have to go to the shared posts and leave a comment. And if you maintain these things, you will see that your growth is happening very fast. Then there are a number of other factors that are very important in your Facebook marketing. That is, In seven days of the week, by posting on which day, most people see your post, find out. If you sell a product, you will often see,
people buying more products on Fridays.
Because people stay home on Fridays, give orders, so that the product comes on Saturday. If you know this, then you won't do marketing on Sunday, maybe you will give your best video on Thursday night. On Thursday nights people are more on mobile, ordering comes on Friday, this thing needs to be kept in mind. Just what day of the week? No. The day you are posting, by posting on which time of the day most people see your post Is it 8 am or 8 pm? I guess you have already understood in the example that it is much better to give at 8 pm rather giving at 8 AM Therefore, you should post on which day of the week, posting at which time, many people will see, you have to do your posts keeping that in mind. So, in the case of Facebook marketing, these are the factors I talked about, If you adhere to these factors if you use the copywriting formula, If you use the app to create photos, videos and, using Facebook groups and pages at the same time,
the 5 criteria for uploading and the things And which I said after uploading if you follow, Then your Facebook marketing will be more effective And you can slowly grow your page, your group's community very fast and organically reach your product to many people.