Hello, I'm Jansen, the main writer of Jan's Tech Blog. Last time I talked to you about how to pick up Jobs from Social Media, especially tips for Freelance Pitch Jobs. I plan to continue this topic and discuss in more depth how to deal with quotations and balance price and workload. The question is, do you have any experience? After taking the job, the workload doubles, but the price of the job cannot compensate for the time spent? On the other hand, as a guest, I have another idea.
I have paid money, but why can't I see the effect? Is this the case? Why don't you think about how everyone started a partnership? Maybe the first guest party said in some job-seeking groups that they wanted someone to write 10 Posts a month , and then someone contacted you, and you also chose to think that it was a good person at the time. Good Vendor then start a partnership. But after a few times, you feel that this partnership is not as ideal as you initially imagined. After a few months of Post, why didn't it work? The number of people on Instagram has not increased. I want to give a real example . A customer said to my friend: I want to make 10 IG Posts. I don't have to work hard, I don't need to drop advertisements, I simply do 10 IG Posts, please quote and put forward a very "affordable" price to my friend, and ask him if he is OK.
So I said to my friend: because it is your service, Do you think the price will cover the time you spend? But you must pay attention, that is, you need to understand the purpose behind the customer's statement "I want to do 10 IG Posts". If it is simple to say that only 10 IG Posts are made, it sounds simple. After 10 Posts, there are no other requirements. , it is really simple and easy to deal with, but if there are not too many Likes after the Post is published, and if there are not many Followers, do you think the customer will ask: Why did I pay, but I can't see it? to growth? But you can't respond to the customer and say: If you clearly say that you don't need to put advertisements, the customer will be dissatisfied and tell you: You are Professional, don't you want to tell me that this is feasible? Even without advertising, you should tell me there are other ways. I have a more constructive suggestion. If you start a single job as a customer, you shouldn't just say that it is as simple as making 10 Posts per month .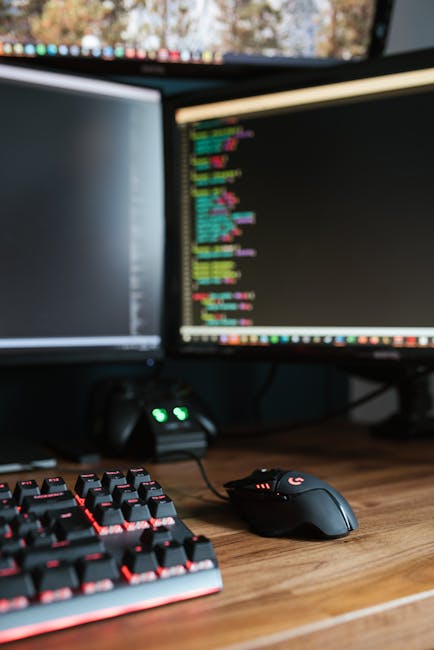 , you can say it so simply, but when someone is discussing with you the Job of your Offer, the so-called 10 Posts per month is actually trying to quantify the work, but at the same time, I hope that after three months of cooperation, you can get 3,000 Followers. After you tell these performance indicators, you can talk to Vendor / Freelancer more clearly. How to achieve this effect will not simply complete the product image, because it may end up with only two Likes and no new Followers. If you want to be effective, you must specially design some content so that people will share it in stories. You and the Vendor have to discuss a strategy, and then the price of everyone's compromise reflects this discussion price. Appears to do a lot of work, but has not been able to help customers. And the workload is too large to compensate for it. As a customer, you used to think, did I choose the wrong Vendor? Mainly because I haven't talked about the target of the work before. Vendor may say, since the Reach is not enough, then I will make two more Posts for you, but Even if you make a few more Posts, it may not help your business.
Of course, this is sincerity, which means that they have put in extra effort; but you also need extra time to approve two more posts, which will make you spend an extra week and it will only take a month time, but it has taken five weeks now; if you have more time, you will not see the effect you want, so you need to find someone to be the Job of Social Media, whether you have the opportunity to meet and talk, or just post the Job to some groups. The most important thing is It is first to think clearly why you are doing this work. 10 Posts per month, why do it? It's best to tell your Vendor what effect you expect to see. Then I'll go back to the experience of picking up a job just now. Did the client tell you what the goal of doing a post is? Fortunately, my friend asked clearly that the customer's "hidden goal" is to run Lead, to run Lead, and simply complete 10 Posts.
Everyone understands that they are two completely different things. ", maybe you thought it was a simple product introduction post. This requirement is not only that you can follow the lead after completing the post, maybe you want to drop the advertisement or find a way to bring people to the customer's website from Instagram, and then invite them to fill out the form to understand Instagram The URL on the Post cannot be clicked to meet the customer's request. In fact, besides writing the Post, there is still a lot of work behind it. Finally, the requirement of "10 posts per month" cannot meet the original customer's goal. Is this the initial Brief? What about "so easy" as Job said? Everyone knows what you have in mind, but if you, as a client, do not clearly state the goals behind the work you have quantified, mismatches or loss of expectations will often occur. So whether you are a client, offer a job or you are a Vendor / Freelancer picking up a job It is very important for both parties to compromise what is the goal behind a Job.