Hi everyone, it's ed from dashthis and today I 
wanted to share with you a list of tools that   should help you save time and have powerful 
marketing strategies right now. Here are some   tools to help you create digital marketing 
campaigns to track them, to manage them,   to promote your content, and to find new 
opportunities. Let's dive in. Here are some   social media marketing tools you can use right now 
to save time and make sure you get the most out   of your social media strategies. The first tool I 
wanted to talk to you about is Canva. Particularly   if you're a smaller business or a social media 
manager, Canva is a really helpful tool. What does   it do? Well, Canva helps you visualize content for 
your social media. You can start with templates   and use your images as well as stock photos. It's 
super easy with Canva to create images for your   posts, videos, or stories, and in all formats for 
your different social media channels. There's a   free plan that's great to start but if you need 
more images and content as well as the option   to schedule your posts directly from within 
the tool, the pro option starts at about $150   for a year.
Now that you have beautiful posts and 
stories and that they're ready to be published,   you might need another type of tool; a social 
media scheduling tool like Hootsuite. Hootsuite   is a tool that helps you schedule your social 
media posts in advance. Nowadays it's a must   to have a scheduling tool like this in your 
marketing toolbox. It can also help you with your   social media listening by following all your 
social media mentions, hashtags, and what's going   on in your industry.
There's a free plan available 
but you can only post on two different platforms.   The professional plan starts at $50 a month and 
includes 10 different social media platforms.   There are multiple other scheduling tools 
out there like buffer, loomly, agora pulse,   sendable, and many others. All with different 
features and price points, so make sure you do   a little shopping before settling on one. Social 
listening is just as important as your posts,   so you need a tool to help you know what's being 
said in your industry, and even more importantly,   about you. Keyhole is a tool that uses hashtag 
tracking to help your social listening. With it,   you can access all direct and indirect mentions 
of your brand like if you're tagged on a post   for example. You can also track your brand 
keywords and hashtags across social media,   news articles, blogs, and forums.
Unfortunately, 
keyhole's pricing isn't available online. They   request to be contacted and offer custom pricing 
according to your needs. If you have tried it   and have an idea of their pricing, let me know in 
the comments below. Email marketing is one of the   best marketing strategies out there. Why? Organic 
reach is around four times higher on email than on   social media, it's incredible. Email generates $38 
for every dollar spent. If you're doing the math,   that's a 3800% Return on Investment, this makes 
it one of the most effective options available   for your marketing campaigns. But we all have 
to start from somewhere, don't we? So which   tool should you use for your email marketing? One 
of the most popular tools out there is definitely   Mailchimp. It's one of the OGs, it provides a 
pretty simple interface enabling you to create   email marketing campaigns super easily.
Mailchimp 
is an email marketing automated tool which means   you can schedule emails and create automated 
email sequences. There are multiple different   templates available to help you get started but 
you can always make them yours with your own   graphic palette. Depending on the plan you choose, 
there are multiple different features available to   help you grow your audience from website creation, 
transactional emails, forms, and surveys. You can   start with a free plan that includes 2000 contact 
and a limited number of features. If you want to   really dive into email marketing though i would 
recommend at least starting at the essential plan.   It's about $10 a month but with this you get 
email templates, A/B testing, custom branding,   and support. We all know support is super 
important.
Another email marketing tool out there   is campaign monitor. They offer services that are 
quite similar to mailchimp. Campaign monitor is an   automated email software that helps you create 
email campaign from templates or from scratch   while using a simple drag-and-drop interface. You 
can segment your customer data by interest, age,   location, and much more. This way you're able to 
send a very personalized and very specific email   to your audience and therefore gather better 
results.
The plan starts at $9 a month,   it goes up to $1000 each month, and this depends 
on the number of contacts you have, as well   as the different features you may need. Last but 
not least we've got Hubspot. Hubspot is a personal   favorite of mine. It's not an email marketing 
tool per se, it's more like a CRM with multiple   different features, including email distribution. 
Hubspot is a full platform of marketing, sales,   customer service, and crm software, plus the 
methodology resources and support, it's a complete   tool set that you can use of course for your email 
marketing, but also for your customer support,   and way more.
Their email marketing platform works 
pretty much like any other automated tool with   campaigns templates, automated flows. and more. 
You can start for free with limited features   and limited contacts and you can go up to $4000 a 
month depending on your needs. If you're trying to   rank on search engines like Google you can't just 
go around writing blogs and web pages hoping it'll   work. You need multiple different SEO tools that 
can help you find new opportunities, keywords,   and track your progressions. Here are some of the 
tools that you could use. Ahref is one of the most   powerful SEO tools on the market. They have one 
of the biggest backlink index, provide a ton of   educational content, and use case study that you 
can use to help your SEO strategy. It's one of the   most actionable tools out there. Ahref is a pretty 
complete SEO tool, it's usually used by marketers   to analyze your website's links, keyword ranking, 
and overall SEO performance. Ahref can help you   with link building, keyword research, competitor 
analysis, rank tracking, and site audits.
In other   words, Ahref can help you rank higher on Google. 
It's a great tool to use when doing your keyword   research and trying to find new SEO opportunities. 
The pricing goes from $100 a month up to $1000   depending on the features, the number of keywords, 
domains, and websites you need. Basically the more   data you need the pricier it'll get. Another SEO 
tool that should help you create the perfect SEO   strategy is Moz.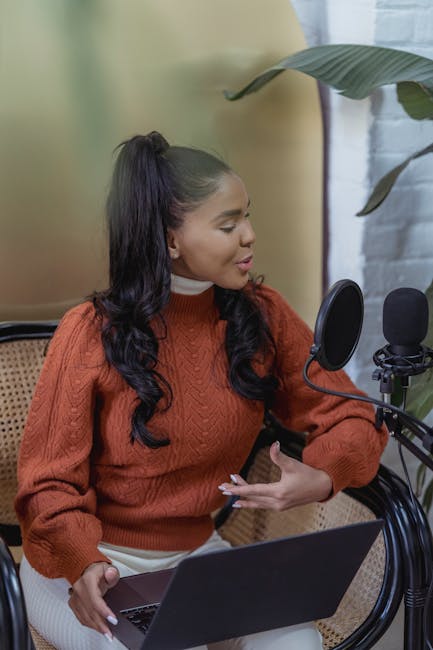 It's a very easy-to-use tool so 
it's perfect for beginners and intermediate SEOs.   Similar to Ahrefs, Moz is a popular all-in-one SEO 
software. It includes features like link explorer,   keyword explorer, and rank tracker. How much 
does it cost? Between $100 and $600 a month   depending on the number of campaigns, keyword 
ranking, and page. Similarweb allows you to take   a look at your competitor's SEO. Their free tool 
of website analysis is quite awesome. You get a   bunch of interesting data on your competitor's 
website. From there, you can get a much better   understanding of what's working for your 
competition from a digital marketing standpoint.   Similarweb is a tool that estimates the total 
amount of traffic different website gets.   With it you can see your competitors top traffic 
sources and see their referencing sites. You   can start with a free plan that includes five 
result per metrics, one month of mobile data,   and three months of web traffic data. If 
you need more than that, you'll have to talk   to a consultant to learn about their pricing.
If 
you're looking for a very complete tool in SEO   SEMrush shouldn't disappoint. They have a plethora 
of tools available for all your SEO needs. SEMrush   has a staggering 40 tools available for your SEO. 
You can use it for your keyword research, on-page   SEO, computer analysis, content marketing, local 
SEO, and the list goes on. How much does it cost?   Between $120 to $500 per month, it all depends on 
the features but also the number of projects and   keywords you need. Whitespark is a great local SEO 
software and it's one of my favorites out there.   It's a Canadian tool that helps you show up in 
local searches, win new customers, and manage your   local presence. Whitespark offers different tools, 
they have a variety of SEO tools like local rank   tracker, local citation finder, review checker, 
and if you need them to do it for you, you can   reach them and they're offering the services. They 
have a free plan that includes limited searches,   and limited features, but their other plans 
starts at only $14 per month to $150. Content   marketing can be quite time consuming, that's why 
you need some tools to help you concentrate on the   right content, find new ideas, and last but not 
least, make sure your audience sees it.
So let's   get into it. Zest is a content curation tool, it 
can help you discover new blogs and promote your   own. What you can find on zest is hundreds of new 
content to share, read, and get inspired by. You   can also search by keywords, tags, and topics so 
it's quite easy to find what you're looking for.   How much does it cost? Well, Zest is offering 
its content product for free, it's offering a   tab and you can download it quite easily. Quuu is 
a hand-curated content tool that's powered by AI.   You can discover and share content quite easily 
with it. Quuu offers a feature to share content   amongst your industry, you simply create a post 
and it can get you across multiple social media   pages.
You can also add an RSS feed for it 
to be completely automated. For the content   curation tool, you can access a free version 
or there are paying options from $5 to $15   a month. To promote your content, it's from $15 to 
$750 dollars per month. It depends on the number   of contents you want to promote as well as if you 
choose the automated or manual option. Sparktoro   is an audience research tool, it helps you find 
relevant sources of influence that could help you   raise awareness about your brand it is powerful 
and yet super easy to use. They also provide a   bunch of educational content about how to use the 
tool and how to generate results with audience   research. It's basically a search bar where 
you enter what your audience likes, a hashtag,   or what they usually put in their profile.
With 
this, you're able to find out where they usually   hang out, what website they go to, what social 
media page they follow, what podcast they listen   to, and much more. It's super actionable and 
it's fairly new so it'll be interesting to see   what feature they will be releasing, what 
update they will be publishing. On top of that,   it's made by the amazing Rand Fishkin, so 
you can't go wrong with that one.
There's a   free version that allows you to do 5 searches per 
month, but there's also plans and they go from $38   up to $225 per month it all depends on the 
number of research that you want to do. You   have multiple different marketing strategies 
from social media to SEO, PPC and way more,   All of these campaigns they need to be 
tracked closely so you know what's going on,   what to keep doing, and what to change. That's why 
you need a reporting tool. It's to help you track   all of your efforts. But how do you choose 
the right one for you? First, you need to   know if what you need is a dashboard or a report. 
Dashboards are like a glimpse of your campaigns,   it's usually in real-time and it's basically 
like the dashboard of your car. You can see   your current speed, the level of gas, current 
gas consumption, etc. For a digital marketing   dashboard, it's pretty much the same.
You can 
see how many people clicked on your posts so far,   your current ROI, click-through rate, the traffic, 
etc. A good example would be the real-time report   in google analytics this is where you can see 
how many people are currently on your website.   Reports are a bit different, it's similar data but 
it's presented as an overview of a given period   so this would be the monthly report you send 
your client so that they can see how many sales   they got, how much traffic, how well your campaign 
have performed. You can rely on reports to analyze   your data and come up with a new plan for your 
business or for your clients. A good example of   reports would be dashthis's monthly reports. 
A BI tool is a business intelligence tool,   it's very data-driven, it has lots of different 
capabilities. You can analyze your data under   every single angle, create a complex and complete 
report, filled with exactly what you need. However   it's a little complicated for most marketers and 
usually marketing campaigns don't need that level   of data analysis.
So the learning curve and time 
you'll spend trying to create the perfect tool   for your business might not be well spent 
with a BI tool if your needs are simpler.   If you're looking for a BI tool you can definitely 
use Power BI or Tableau which are a great examples   of powerful BI tools. A reporting tool on the 
other end it's more of a data visualization tool,   and it's made to present your result in an easy 
to understand way without having to do any of the   heavy lifting.
It's not made to be super custom 
it's made to be simple and have all the data you   need without being overwhelmed. And of course 
you can use dashthis for your reporting needs,   it's super easy, you get tons of preset templates 
from the get-go, and everything is automated. You   need to choose whichever tools work best for you, 
for your campaigns and for your needs. Do you have   a marketing tool we didn't put in the list? Let 
us know and we might create another video with   even more amazing tools for marketers. In the 
meantime have a great day and happy reporting!.