I'm going to be revealing how you can get 
social media manager jobs without having a prior   marketing degree. Now this is one of the biggest 
questions I get asked is what freelance skills can   I go out there and provide without needing all of 
these different marketing degrees college degrees   etcetera and being a social media manager is one 
of the most lucrative freelance jobs that you can   provide you can do it from the comfort of your 
own home wherever you're traveling in the world   as long as you have an internet connection. Now 
a lot of consumers these days have more choices   than ever before and that's why companies are 
constantly looking for ways that they can stand   out from the rest so as a social media manager 
what your job is is to help those companies   leave a lasting impression on those end users and 
encourage them to do something and that's what a   social media manager's job is all about it's about 
helping companies make connections with customers   and that is all about leaving an impact with them 
so they either follow the company spread the word   or purchase a product or service so these jobs can 
be very lucrative whether you're just looking for   a side hustle or if you want to build your own 
social media agency this might sound like a   lofty goal but it is completely possible.
So I'm 
going to be going over a blog that I posted on   the Profitable Freelancer website in more detail 
in this video, so let's get right into what we   were going to be covering. First we're going to 
get into what a social media manager actually   does then we're going to discuss why you can get 
freelance social media jobs without a degree after   that we will go into how you can build your social 
media manager resume without having a ton of prior   experience then we're going to go over how to 
get your actual job your first freelance gig   lastly we will go over freelance social media 
software tools that help make your job easier,   so let's get right into it.
So what does a 
freelance social media manager actually do when we   start to look at what a social media manager does 
it's important to understand that your role as a   social media manager is to understand firstly why 
companies use social media in the first place and   that is to get a potential customer or a current 
customer to do something so think about your own   experience with companies on social media any good 
professional account is going to be encouraging   their users to do things in creative ways and it's 
going to make you want to do something such as   like or share a post tag the company or the 
product in your own post which shows real world   evidence that people are using the products 
also they may ask you to follow an account on   social media which helps grow their presence they 
can also ask you to visit the company's website   also to shop a product to buy something online 
and also to sign up for a freemium subscription   to something and that is usually to get them to 
sell you on something that is paid down the line   so once you start to understand that social media 
is a relatively inexpensive way for companies to   go out there to reach potential customers and to 
have them share their own experience aka social   proof that's going to help you provide more value 
to the companies you work with.
So as a social   media manager you are responsible for creating 
sharing measuring and also communicating all of   the results you got to your social media manager 
client now what you do in a social media manager   job is going to vary but usually you're doing 
one if not all of these things you're designing   the social media campaigns from the ground up and 
that is where you're telling companies where they   can actually reach their goals what platforms you 
suggest them using then you're also going to be   the one creating that content so all the photos 
the videos the copywriting that is going to be   part of your job as a social media manager 
to create those posts next your job is to   schedule those posts out and have them go out on a 
specific time and day on different platforms based   on past data you're also going to be working on 
responding to users comments on that platform to   increase engagement and to show that the company 
is actually there when a user has a question   you're also going to be monitoring for activity 
that might actually be a threat or hurt the   business's brand such as a negative review and 
your job is going to be to work on providing   a remedy to those issues that also shows future 
potential customers that you're a legit business   and that the client you're working for takes their 
customers very seriously you're also going to be   measuring the effectiveness of those campaigns and 
you're going to be reporting those results to your   client now this goes from the actual management 
side of things and goes more towards the client   side of things and that's where you're going to 
be communicating all of the results that you're   actually able to provide those clients with 
and then you want to go above and beyond   when you're a social media manager and you're a 
freelancer and you want to also suggest the next   steps they can take to continue increasing their 
engagement and ultimately increasing their sales   so because social media has evolved so quickly 
companies like Facebook and Twitter and Instagram   they're changing their policies very often so a 
lot of traditional colleges just haven't caught   up to the formal social media marketing as 
it is today so that's why even though you may   know people who have marketing degrees and you may 
think they have a whole leg up on the competition   but in reality you might know a couple more things 
if you have a college degree but a lot of these   things can be taught with some self-study some 
discipline some practice and then you can start   getting these freelance social media manager 
jobs even if you don't have a marketing degree.   Now let's get into how to build a 
social media manager resume from scratch   so the first thing you want to do is get some 
experience so whether that's paid experience   or otherwise you want to get some hands-on 
experience managing social media accounts   so this can be your own social media accounts that 
you use to kind of practice with or you can manage   another businesses account as a free trial to get 
some more experience so when you're working on   growing your your social media account whether 
that's your own account or a client's account   what you want to do is focus on becoming that 
social media manager that you know clients want   and that is all about keeping track of how much 
engagement you're creating it's all about keeping   a note of all the different posts that you've 
done the content calendars that you've created   all of this is going to go into creating your 
portfolio down the line so you need to think   of it as instead of just going out there and 
starting to get clients take one step back   and get what I like to call a "trial client".
So 
this is someone that knows that you're a beginner   but also knows that they can get a good deal 
with working with you because you're just getting   started and now what you're going to be able to do 
is leverage all of those results and all of that   experience you've gotten with that client turn it 
into a case study and use that to get clients down   the line so in order to do that you also need 
to learn the principles and the software that   you need to effectively manage a brand so once 
you're getting that hands-on experience you also   want to start to think about how can I sharpen 
my skill set? How can I gain more knowledge and   learn how to do these different things use these 
different softwares before I get out there in you   know the real world per se and start providing 
this to clients that you don't know? So what you   can work on is starting to get used to learning 
learning new things watching videos just like this   maybe taking an affordable online course on social 
media management and all of that's going to help   you learn how to build a unique brand on social 
media it's going to help you use different graphic   design software understand the best social media 
analytics software platforms to use also how to   create and follow brand guidelines how to design 
social media campaigns how to schedule posts   out and also most importantly how to present the 
clients with concrete results of your social media   management campaign and that includes how many 
users actually clicked to the website how many   people bought a product how many people shared 
a post these are what's known as performance   indicators and my best advice is to learn and to 
practice at the same time and this is something   you're never going to feel 100 percent ready to 
do but that's what separates a freelancer from   someone who just stays in the nine-to-five world 
their whole life.
When you're scared to take that   step because you don't know every single thing 
that fear is going to hold you back so learn to   get that knowledge that experience that hands-on 
experience while you're also understanding that   you're new to this you're practicing and it's okay 
if you make a couple mistakes because you're going   to treat this as an entire experience that you're 
then going to use to your future success so once   you're starting to learn that what you're doing 
is kind of like your homework and the performance   and how you do on this trial client job 
is more of like the grades you're getting   that's a good way to kind of structure it in your 
mind because then when it's time for the actual   final assignment aka getting your first paid 
real client that is going to give you all of   that confidence that you need to take those next 
steps even if you don't have a marketing degree   then you want to translate that experience 
you have into a real portfolio aka a resume   and this can be done by creating your own website 
or what i actually suggest is creating a profile   on a freelancing website such as Upwork.com and 
what you can do is then post your experience   to that platform, and what you can do is link 
to the different social media accounts you've   managed in the past you can provide samples 
of the post you've done you can also show   how well your past campaigns did and how they 
were your ideas and how you implemented them   how you manage those campaigns then you can also 
get into what skills you have what platforms you   use to manage social media accounts and then you 
also want to list your own social media accounts   if you have them and they're professional of 
course and also any certifications that you've   gained from taking things such as online courses 
then from there what you want to do is you want   to then focus on getting your first freelance 
social media gig.
Now don't panic i know this   can be something that is scary especially because 
we just went over you're never going to feel ready   but once you've gotten some hands-on experience 
then once you've actually worked with a client or   worked with your own accounts created some case 
studies you have an online freelancer profile   that's when it's time to get your first gig 
now don't think of this as the end-all be-all   but it's just the next step in your progression 
you need to go out there and actually get your   first gig so a lot of like how-to freelance guides 
they talk about you need to use word of mouth and   you need to network and get referrals now i'm 
not saying this is wrong but this is something   that you do once you're already established once 
you already have your entire database of clients   you're going to have people recommending you, 
but when you're just starting out I'm going to   be honest with you it's going to be difficult 
to get those word of mouth referrals so what   you need to do is reverse engineer the process go 
where the clients are already posting thousands of   jobs every single day and the best website like 
we mentioned is Upwork.com for that there are   clients posting for social media manager roles 
every single hour and if you go to the website   you can start to scroll through and see all of the 
new jobs that were posted so luckily since these   platforms exist you need to leverage them and what 
they're designed to do is connect freelancers with   all of these gigs that clients want to hire people 
for and now that you already have a profile set up   you have your portfolio on there and your past 
experience it's time for you to start to reach   out to clients and to express how much value you 
can provide to them and that is done by sending a   proposal out which includes your profile a cover 
letter and any attachments you want to deliver   to them as well as answering any questions that 
the client has asked in their job description.   Now I have an entire course on the Zero to 
Mastery Academy which teaches you everything   from designing your Upwork profile, to pitching 
your services, scaling your freelance business, so   if you want to get started you can click the link 
in the description get access to the ZTM Academy,   and that also includes all of their other courses 
but even if you don't do that understand that when   you're pitching your services to potential clients 
you want to make sure that you are already taking   a good look at what they already have set up.
You 
want to use this in your cover letter to let the   client know you're not just copying and pasting 
your cover letter to a million different jobs but   you have handcrafted your proposal specifically 
for them and the best way to do this is to mention   what they already are doing on social media then 
what you want to do is ask the right questions   so the client understands that you know what 
you're talking about you're not just trying to   get the job but you're asking them questions to 
qualify them and see if you're both a good match   for each other you also want to expect the clients 
to have just abstract goals they might say things   like I just want to grow my following how can you 
help me or I want to get more people to click to   my website and your job as a social media manager 
is to break down those vague desires they have and   break them down into concrete goals that is what 
a good freelancer does when they're trying to   get a social media gig online is they provide 
specific actionable steps that they will take   to help the client reach their goals because 
that's why people are posting jobs they have a   problem they need solved they need more followers 
they need more business they need more engagement   that's where you come in and you need to show 
the client with all of your past experience and   all of your knowledge that you are the right 
one for the job that is how you're going to   stand out from the competition and also tell them 
exactly how you plan to measure the effectiveness   of your social media services, one of the most 
important things I teach all my students is ask   the client how they're going to measure success 
and if the client doesn't know the best way to   measure success that's where you can provide some 
of those concrete actionable steps we just spoke   about so you want to get used to clients having 
just these vague abstract goals and your guide   is to show them how to get to that level they want 
to get to in layman terms so don't use a bunch of   jargon that they're not going to understand don't 
get into all the specifics keep it at a high level   and that is going to help you land more online 
social media gigs next let's get into the free   tools you can use to make your social media 
management job easier.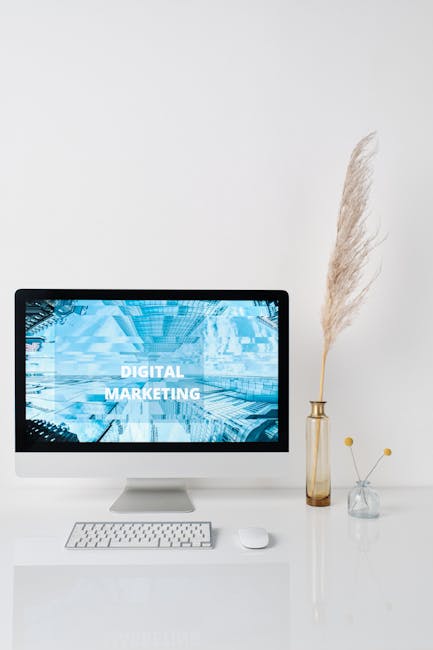 Using tools is something I   highly encourage because you're not alone there's 
all of these different softwares a lot of them are   free some of them are paid but they're there to 
help you and they're built to help you save time   so as a social media manager even though your job 
might not be as technical as let's say a developer   and it might not be as creatively intense and 
demanding as let's say a graphic designer,   however, it's important to understand there are 
technical aspects and there are creative aspects   to this job and they're basically requirements 
because if you don't have them you're not going   to be able to deliver top-notch social media 
campaigns so to make your job a little bit easier   let's get into the top four online social 
media management tools, I suggest you use   as a freelancer and this is going to help you 
create manage and measure social media efforts   and the first one is Buffer.
Buffer is a social 
media scheduler and it's one of the simplest tools   you can use to automate different campaigns to go 
out and post on different platforms and what you   do is you set it up and then that's it you can go 
to sleep and they're going to post all throughout   the week all throughout the month when you have 
it set up this is one of the lowest hanging fruits   as a social media manager you do not want to be 
manually posting everything it's just going to   take so much time so what this also helps you 
do is repurpose content for different platforms   you can see that they describe themselves as a 
platform that helps you chart your path and share   your story and they're proudly an all you need 
social media toolkit that lets you focus on doing   what you love for your business or in our case for 
your freelance clients business now if you start   to look at Buffer you can see that they partner 
with Facebook Pinterest Linkedin it helps you show   up where your customers are where your clients 
customers are analyze publish engage and then   celebrate so all you have to do is get started 
on Buffer connect your clients social media   accounts and that's going to help you take your 
marketing social media skills to the next level.   Now going to the next social media management tool 
I love using and I really encourage people to use   and that is called Canva.
Now Canva is what i 
like to call one of the top tools you can use   as a non-designer so instead of using photoshop 
and having to pay a yearly or a monthly   subscription you can use a free tool called Canva, 
so once Canva gets pulled up here we go we can see   that Canva will help you design so many different 
things as a social media manager and this is   exactly what you need because it's going to store 
everything in one place it's going to give you   thousands of professional templates to start from 
images and quality content to choose from to help   you get a head start at bringing your best ideas 
and work to life that includes presentation social   media videos print products marketing office you 
can see that they help you create logos as well   and flyers and there's all of these pre-made 
templates that you can get a head start with   to provide very high level graphic design work 
even if you don't have any past experience it's   all drag and drop so you can start to pull in 
your clients past assets past things they've   produced and start to repurpose them in a lot of 
different ways, so if you've never used Canva go   ahead give it a try it's one of the most easy to 
use tools that anyone can pick up pretty quickly   and I actually use it in my own business and 
for a lot of my clients for YouTube thumbnails,   for presentations, for social media posts, 
for editing videos, and getting b-roll there   is so many capabilities when you start to dig into 
Canva and that is the second tool you can use as a   social media manager next let's get into the third 
tool and that is called Asana.
Now Asana is a   project management tool that helps you create and 
share content calendars with your clients for free   now this is also going to show your clients 
that you're going to take it above and beyond   you're not just going to communicate them via 
email or via message but you're now going to give   them an entire calendar with a project management 
platform. So let's take a look at what Asana looks   like so we can see here that Asana helps you work 
on big ideas without the busy work so from the   small stuff to the big picture asana is going to 
help organize teams so they know what they need to   do why it matters and how to get it done so once 
again once you can kind of separate yourself from   the competition let's say you're both reaching 
out to a job you and another freelancer and the   other freelancer doesn't provide an Asana content 
calendar to the client but let's say you do just   taking that extra step and going above and beyond 
and just taking that one extra step can go so much   further than you imagine.
So this is another tool 
I really encourage you to use if you're working   on different projects if you're reaching out to 
different social media manager jobs take it to   that next level and start to provide Asana content 
calendars to show that you are the real deal   next let's get into the fourth tool you can use 
as a social media manager and that is IFTTT. Now   this is a slightly more advanced platform 
however it is extremely useful and it helps   you reduce your content creation time and how 
much time it takes you to schedule posts out   because it helps you recycle content 
and that will really help you automate   all of your content marketing efforts so 
let's take a look at the IFTTT website   we see here that their tagline is do more with 
the things you love and you connect your apps   and devices in new and remarkable ways make 
things you love more powerful and as you start   to scroll down here you can see that all of the 
biggest brands in the world they do use different   tools to power and to connect everything together 
and even just looking at their website you can   tell this is a pretty new age brand all of these 
different brands are compatible and what you do   is you start to connect different things together 
and like we said it helps you save time and when   you're able to save time that helps you get more 
done and that results to earning more money.
So   let's finish it up here by going over why being a 
social media manager is such a lucrative position   and that is because when you're a social media 
manager you are now going on the other side of   the token instead of being a consumer and just 
absorbing social media content you're now using   all of your skills and your knowledge and your 
expertise to be a producer and once you make that   shift from a consumer to a producer I guarantee 
you're going to start to feel so much more value   with all of the services you can provide so being 
a social media manager is an incredibly lucrative   position you can charge a lot of money for every 
hour that you work once you get some experience   and you can make upwards of six figures a year 
just by managing clients social media accounts   now the power of being a freelancer is that 
you don't just have to work with one client   you can start out with one client but once you 
get them under the belt you start charging them   every single month let's say you charge them a 
couple thousand every single month then you go   out there and you get another client then once 
you get them to a good pace where everything's   automated you go and get a third client and that's 
when the power of freelancing really starts to   compound on top of each other and something that 
might have just started out as a side hustle can   quickly turn into your main full-time career and 
that's all without needing a marketing degree.   So I hope this video was helpful to show 
you that being a social media freelancer   is an incredibly powerful role you can start to 
perform without having a degree all by sitting   down starting to get some experience and start 
getting clients online and this is something   you can do from the comfort of your own home or 
wherever you want to travel in the world as long   as you have an internet connection.
Please, if you 
found this video helpful hit the subscribe button   it will really help me keep producing content all 
about freelancing entrepreneurship and lifestyle   freedom, also before you go please hit the thumbs 
up button it helps spread the video and it really   just helps you know pat the YouTube algorithm 
on the head so more people can find my video,   lastly make sure to click the next video that 
pops up on the screen so you can continue to learn   how to make money online and to be a successful 
freelancer. Until the next one, have a great day..