These journalists went viral for all the wrong
reasons and then some of them got sent straight to the unemployment line. Whether it was because of professional or
personal snafus, these are the reporters who ruined their careers in a matter of seconds. Washington Post reporter Felicia Sonmez found
herself embroiled in controversy following Kobe Bryant's tragic death in 2020 when she
tweeted a link to a 2016 story from the Daily Beast that outlined the felony assault charges
leveled at the basketball player in 2003. Though Sonmez was hardly the first person
to bring up Bryant's darker past following his death, she was the one who paid the price.
Sonmez, who is a survivor of assault herself,
received an email from Post executive editor Martin Baron criticizing her since-deleted
tweets, which urged her followers to remember public figures in, quote, "their totality." Shortly after, Sonmez was instructed by the
paper's managing editor, Tracy Grant, to delete the tweets per the organization's security
policy, and she was placed on paid administrative leave. After outrage from some 300 Post co-workers
who didn't approve of the paper's decision, Sonmez was reinstated, although Grant still
maintained that the tweets were "ill-timed." While Sonmez's career is intact for now, she
had to endure death threats and harassment.
In September 2019, a casino worker named Carson
King went viral when he appeared in the background of an episode of ESPN's College GameDay. He was holding a sign that read "Busch Light
Supply Needs Replenished" along with his Venmo username. This eventually resulted in King raising $3
million for a children's hospital with help from Anheuser-Busch, who vowed to match donations. "You were legitimately only trying to get
beer?" "Yeah, yeah, I mean I didn't think I was gonna
get anything. So, it's crazy." Then Aaron Calvin, a reporter for the Des
Moines Register, decided to profile the local legend and ultimately lost his job as a result. Calvin ran a standard social media background
check on King before writing his piece and uncovered some racist tweets that King had
published in high school. He included these in the profile along with
King's apology.
Following the report, Calvin was slammed for
trying to destroy a local hero and had to endure harassment, doxing, and death threats. When right-wing media figures uncovered the
reporter's own offensive tweets, which included using the n-word when quoting a Kanye West
song and using the word "gay" as a pejorative, Calvin was fired. After he was let go, he told Buzzfeed, "They told me they were going to offer me
an option, that I could resign or I could be fired, with no severance. It was really a semantic difference, I guess,
so I chose to be fired." The president always pardons a turkey on Thanksgiving
Day, but in 2019, he probably should've pardoned a reporter instead. That year, Newsweek fired Jessica Kwong for
writing an inaccurate story about Trump's turkey day plans. The article's headline originally claimed
that Trump was "tweeting, golfing, and more" during his break, but it had no mention of
the president's surprise trip to Afghanistan. Still, should Kwong have actually gotten the
ax? A representative for Newsweek claimed that
Kwong was responsible, though Kwong noted that it was an "honest mistake" because her
article was written before she knew about the president's surprise visit.
She told the Washington Examiner that she
alerted the editor as soon as the news of Trump's visit broke and urged them to update
it, but they failed to do so in a timely manner. Newsweek did eventually amend the article
to include the trip hours after publication. Despite her ultimate fate, Kwong's report
wasn't completely inaccurate. Trump did indeed spend part of his Thanksgiving
holiday tweeting just enough to slam Newsweek for the story, as he wrote, "I thought Newsweek was out of business?" The first rule of a car show is, don't disrespect
the cars at the car show. Good Day Sacramento reporter Angel Cardenas
apparently didn't get that memo when he was on location at the Sacramento International
Auto Show. During a live segment on the KMAX morning
program, he noticed that he was pretty much the only one at the show at the moment.
So he made some choices that probably weren't
the wisest decisions, as he climbed on top of the classic, privately owned cars, causing
some damage and horrifying car collectors everywhere. "So, no one is out here to tell me which car
I can't go in, 'cause, you know, some of these are off-limits, so I'm just gonna live on
the wild side. Tell me what you think about this pose." Cardenas climbed into the driver's seat of
one of the classic Ford Thunderbirds, dinging the door into a neighboring car before remarking,
"nobody's looking." According to car blog Tire Meets Road, the
owner of the cars featured in the segment put "thousands of dollars and man-hours" into
restoring them. In a Facebook post, the auto show claimed
that the incident was so "astonishingly awful" that their producer reached out to KMAX's
general manager, who revealed that Cardenas had been fired. Maybe next time, he should just take the bus.
MSNBC anchor Alison Morris may have just ruined
her career with a stutter. Sometimes that's all it takes. She sparked an outrage when she used what
sounded like a racial slur when reporting on the death of Kobe Bryant, but no one actually
knows what she said for sure. When mentioning the team that Bryant played
on, it sounded like she said the n-word instead of "Lakers" before correcting herself and
saying, "Los Angeles Lakers." Shortly after, Morris was hit with a wave
of angry tweets from viewers who thought she had indeed said the n-word. She quickly defended herself, claiming that
she never used a racial slur and that what sounded like one was merely a slip of the
tongue.
She tweeted, "Earlier today, while reporting on the tragic
news of Kobe Bryant's passing, I unfortunately stuttered on air, combining the names of the
Knicks and the Lakers to say 'Nakers.' Please know I did not & would NEVER use a
racist term. I apologize for the confusion this caused." Despite Morris' defense, viewers continued
to call for her to be fired. A Change.org petition urging for her termination
had received more than 190,000 signatures by March 2020. Television reporters are always on the clock,
which is why it's probably not the best idea to cause a public scene.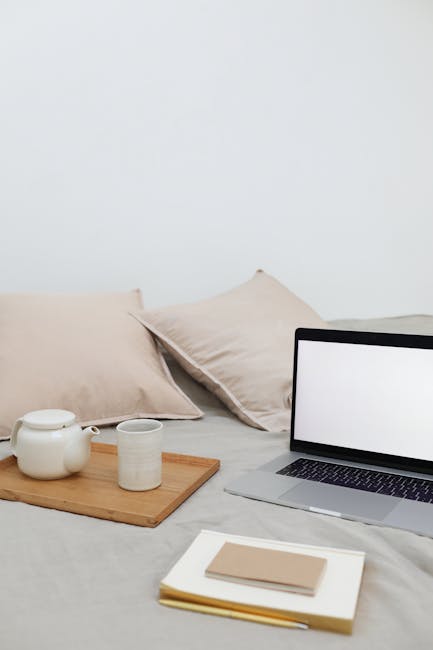 Colleen Campbell of Philadelphia's PHL-17
learned this the hard way when she was fired from the network following a tirade outside
of the Helium comedy club in 2017 that was recorded and posted on Facebook. Campbell was booted from the club for disturbing
other guests, and then she completely went off on a police officer in a profanity-laced
rant. She then appeared to try and spit in the face
of a club employee and was finally put in handcuffs. She was ultimately charged with resisting
arrest, criminal mischief, and disorderly conduct and removed from her position at the
news station.
In an interview with Philadelphia Magazine,
Campbell claimed that she only had two drinks at Helium, though she also admitted to drinking
prior to the show. She also said that she believed she may have
been drugged. She had no idea a video existed until she
was fired. As she explained it, "When I came home, I called my producer to
talk about why I was absent.
I didn't realize a video was out. I found out about it later, because HR called
me and said I was being terminated." Campbell's career eventually rebounded when
she was hired as a weekend meteorologist and weekday reporter for WDTV in Clarksburg, West
Virginia. Before Megyn Kelly was hired by NBC, she already
had a history of controversial comments during her time on Fox News. So perhaps it was no surprise how her time
on the Peacock Network ended up. Her morning show, Megyn Kelly Today, was cancelled
when she questioned whether or not blackface was racist during a segment in 2018. "Back when I was a kid, that was okay as long
as you were dressing up as, like, a character." Kelly also defended Real Housewives of New
York cast member Luann de Lesseps, who had darkened her skin while dressing up as Diana
Ross for a Halloween party.
Kelly's commentary was unsurprisingly met
with plenty of criticism. Though she reportedly apologized to NBC staff
internally and made a public apology the following day, Megyn Kelly Today was given the axe not
long after. TV reporters have to get into the nitty gritty
when they're on location, but one reporter for TV Azteca acted like her shoes were more
important than her story, which is a bad look when you're covering a natural disaster. Lydia Cumming was fired after she was recorded
being carried by townspeople through a large puddle as she reported on flooding in the
central Mexican city of Puebla.
She had both her arms wrapped around two people
who had their feet completely submerged in the flooding. Unsurprisingly, it didn't take long for Cumming
to be turned into a meme. Across the internet, her image was Photoshopped
into various situations like being carried out of a tequila bar while wearing a sombrero
or being escorted out of danger in movie scenes like The Force Awakens and Titanic. Cumming defended herself in an interview with
the Spanish-language newspaper El Pais by claiming, "I try to maintain a relationship of empathy
with people and was afraid of sounding rude if I refused the favor. I was [carried] for two seconds and then asked
them to put me [down]." Alas, her apology was too late. TV Azteca believed that she disrespected locals
who were part of the coverage and ultimately gave her the boot. A journalist for Rochester, Minnesota's NBC
affiliate KTTC learned about objective reporting the hard way when he was fired from his job
for wearing a "Make America Great Again" hat while on duty. That might sound like a rookie mistake, except
apparently he did it on purpose. Jim Bunner was covering a Donald Trump rally
in Rochester when he was snapped by a photographer for the Star Tribune while wearing the hat
along with his KTTC jacket.
That photo subsequently went viral, and Bunner
was swiftly fired. KTTC's news director told BuzzFeed that Bunner
had violated station policy by wearing campaign clothing while on assignment. KTTC's rule isn't unique. Most news outlets urge their reporters not
to make political statements in order to protect the objectivity in their reporting, but Bunner
didn't seem to be that concerned.
BuzzFeed reported that he promoted the NRA
on social media and that he had posted a picture of himself dancing in a newsroom apparently
celebrating Trump's inauguration. Bunner claimed that he only wore the hat to
develop trust with Trump supporters, who were reportedly booing and calling him "fake news"
before he put it on. Jim Bunner could've probably avoided trouble
if he had just paid attention a couple years earlier when a Texas reporter was fired from
her job for a similar objectivity snafu. Scarlett Fakhar was axed from her gig at KRIV,
Houston's Fox affiliate, for some decidedly partisan social media activity. As reported by the New York Post, Fakhar claimed
in a since-deleted Facebook post that Barack Obama made the "entire county hate one another"
and that God "had a hand" in Trump's election victory. She also mentioned that she was so thrilled
by his win that she could "barely sleep." In other since-deleted Facebook posts, she
revealed that she was fired for expressing her conservative views on her private Facebook
page.
"I mean, I posted this as an individual. I didn't post it as a journalist." Fakhar also claimed that KRIV tried to get
her to remove her fan page from Facebook, and that wasn't the end of it. She also called out the Houston Chronicle
by claiming that the newspaper had incorrectly reported that she had criticized African-Americans. According to the Post, this referenced a social
media entry in which she claimed that the number of African Americans killed by other
African-Amerians far outweighs the number of them killed by whites. Fakhar seems to have bounced back after the
controversy. At one point, she was working for Real Investment
News, although her Instagram bio lists her as a "barre instructor." Check out one of our newest videos right here! Plus, even more Nicki Swift videos about your
favorite stuff are coming soon. Subscribe to our YouTube channel and hit the
bell so you don't miss a single one.