Onlinejobs.ph Upwork Freelancer.com Fiverr.com I know! These websites are saturated nowadays. As a beginner or someone who has no experience in freelancing, it's really a challenge to find a job or client especially if you're applying along with the experts or those who have experience as a Virtual Assistant. That is why in today's video, I will share with you four new websites that hire Virtual Assistants even without experience or even a beginner.
These platforms that I will share with you are new ones so there's a higher chance for you to get a client. If you want to know more about these four websites, please stay with me until the end of this video so you won't miss anything. Hey! Welcome and welcome back to my YouTube channel. If you are new here on my channel, I upload videos about work from home and earn from home tips. So if you're interested in these videos, please consider subscribing. Please click the subscribe button and notification bell below so you are updated in our video uploads.
And please don't forget to like and share this video after watching it. If you want to know more opportunities about earning money online, you can visit our channel homepage. Just go to our YouTube channel home page. We have a lot of Playlists there and they're all organized from part-time jobs, stable full-time jobs, transcription jobs, ESL jobs, non-voice jobs and a lot more! Visit our playlists to watch more videos and opportunities about earning money online.
Going back to our topic about Virtual Assistant Jobs, let's start sharing the 4 new VA companies for beginners. And let's start with Coconut VA. This is the application page for Coconut VA. Coconut VA is looking for the following types of Virtual Assistants. They have Lead Generation VA, General VA, Social Media VA, Graphic Design VA, FB Ads Specialist, Client Success VA and a lot more niche. For the application process, the first thing you need to do is to fill out their online form. Then if a client becomes interested in your profile, Coconut VA team will set up a call with you to check your availability.
And the final process here is a Client Interview. What are the requirements with Coconut VA? For the processor of your laptop/computer, it should be i3 and above or equivalent. It should have atleast 8GB of RAM. It should have atleast 1GB of hard disc drive space. The operating system for windows should be atleast Windows 8 and for Mac, the OS should be atleast 10.8 or later.
You also need a stable internet connection. VA experience is not required here. But if you have any relevant experience, it's a plus. The average pay you can get here in Coconut VA is about $5.4 per hour. It will depend on the skills you can offer and if you have any experience. I would also like to share with you some benefits of working with Coconut VA. They offer paid time off here. They also offer paid US holidays. 13th-month pay and health care insurance. For those who are looking for companies/agencies that offer healthcare and 13th-month pay, Coconut VA is one of the websites/platforms that you can consider. The mode of payment wasn't disclosed on their page online. Further information about salary and payment will be discussed upon job offer. Moving on to the second company/agency, we have VPM Solutions. Most of the job posts on VPM Solutions are related to proper management or to real-estate niche. The first thing you need to do here is to create your VPM Solutions account.
It works like Upwork and Onlinejobs PH from where you need to create your profile first and then look for your clients. This one's not saturated yet so you can create your account now. After creating your account, that's the time you can start looking for clients. You will just need to use keywords or browse job posts for available job positions. Then you can send your application. It would require your Cover Letter, of course, and your resume/CV or anything that the client would require you.
The technical requirements will depend on the job you applied to with VPM Solutions. In general, you will be required a laptop/PC and a stable internet connection. The specifications will vary depending on the client. Experience is not necessarily required here but it's a plus if you have any experience. That's because they do offer training here when you're hired. Like any other freelancing portal, you get to set your own hourly rate here too. When you set up your profile, you'll need to add your preferred/desired hourly rate. You will also see how much a client offers on a specific job post. Some of the offered rates are negotiable, so you can still negotiate with the clients. For the payment, similar to Upwork, VPM Solutions also deducts an amount from the VA's salary. There is a 10% surcharge that'll be deducted from your pay.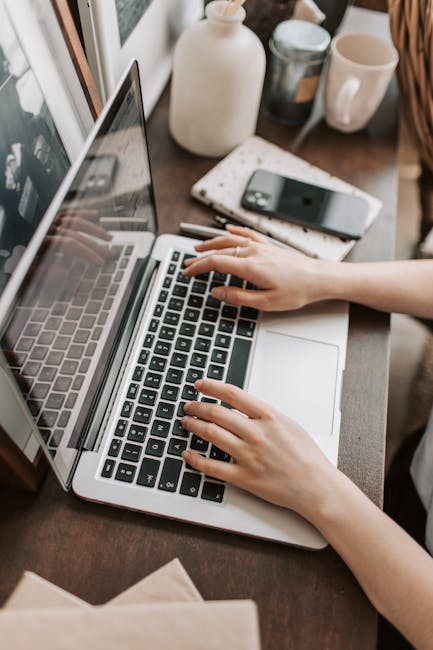 One of the benefits of working with VMP Solutions is a payment guarantee. You will directly get your pay from your client. They also have no middleman or cuts here. You will get the whole amount that the client offered less the 10% surcharge. For the payment, you will get paid through Stripe or Wise. Now, for the third website, we have Wing. This is the website of Wing. And these are all the available positions. They have available positions worldwide and they also have specific positions available only in the Philippines. They have Customer Success Manager, General Virtual Assistant, Virtual Sales Assistant. There are the jobs available worldwide. They also have available positions specifically in the Philippines. Like this one, General VA, Executive Assistant, They also have Customer Service Representative, Graphic Designer, Ecommerce Virtual Assistant and a lot more. If the niche you'd like to apply to is there, feel free to apply! For the application, the first thing you need to do is to fill out an online form. The applicants will then undergo screening. Once you pass the screening, you can proceed to the next step which is taking an online assessment.
If you pass the assessment, you will be endorsed for the Initial Interview. And the final step after that is a Final Interview. For the requirements, it will depend on the specific job position you're applying to. When you click on Apply, you will be routed to an online form that includes the list of job responsibilities and the technical requirements. Say for example, for Customer Service, these are the requirements. All of the lists are displayed on their online form. They will also ask for your desired salary on the online form. You will set your own salary rate but make sure to match it with your experience.
If you don't have any experience yet, make sure to add a reasonable hourly rate. Say for example, for beginners you can consider adding an hourly rate of $3-$6. But it still depends on the weight of the skills you can offer. For the additional benefits, Wing offers annual performance-based appraisals, paid US and PH holidays. They also have performance incentives and a lot more perks. For the payment method, it wasn't disclosed on the website. It will be discussed when you pass the application. The last website that I'd like to share with you is Pineapple Staffing. This is the page for the application.
Pineapple Staffing has available positions for Business Virtual Assistant and MultiMedia Virtual Assistant. For the application process, you need to fill out an online form. Then you need to wait for a notification from the team. It may take 1-3 weeks depending on the volume of application. Once you're notified, the next part is an Initial Interview. If you pass the Initial Interview, you will be asked to take an online assessment. And after that, the final step is the Final Interview. For the requirements, your internet speed should be atleast 10MBPS both upload and download speed. You should have a wired connection.
The processor should be atleast 2.4ghz. It should have atleast 4GB RAM. The operating system should be atleast Windows 10. You also need a headset and an HD Camera. Experience is not necessarily required but if you have any experience, it's a plus or an advantage. The average pay of VAs with Pineapple Staffing is about $5.5 per hour. That will depend on the skills you can offer and if you have any experience.
The benefit here is you get to have free training and certification. The payment method wasn't disclosed on the website but it will be discussed during the application process. Those are the 4 websites I'd like to share with you today especially to those aspiring virtual assistants who are still struggling in finding a client up until now. I know that it's really difficult to find a client nowadays because there are a lot of aspiring freelancers especially those who would like to be a VA. Hopefully, these 4 websites that I shared with you have much lesser competition for a higher chance to get a client. As early as now, feel free to process your application.
You can apply to all these 4 websites so you have choices. If you have any questions or content suggestions, please feel free to comment them down below. Don't forget to like this video and share this with your friends or family members who are aspiring Virtual assistants too. If you're new here and not subscribed yet, please click the subscribe button and bell icon below so you are updated in our next videos and episodes about making money online. That's it for today! I hope to see you again in our next video. Bye for now and God bless!.