Hello,
Boss babes and Bosses out there! In this video, I'm going to interview one of the top YouTubers when it comes to working from home here in the Philippines. You probably already know him. And I'm so thankful that he spared
some time for us today to interview him. I know he has a hectic schedule because aside from being a YouTuber,
he also has client works in freelancing. I can really say that he is the perfect guest for us today to give tips, inspiration and pieces of advice on how to handle a YouTube channel and general tips when it comes to YouTube channel.
Without further ado, I will introduce to you
the guest for this video, the top YouTuber when it comes to working from home here in the Philippines, James Tristan Ruiz. Check this out. "Hi, James. How is it there?" "Good, though it's rainy season." "Good thing, it is not raining right now because it's hard to film when it's raining." "Anyway, I'm so excited to ask you some
questions about how you are handling YouTube channels for your clients and your channel as well as a YouTuber. For sure, you are really a perfect guest here on my channel because many people aspire to create their own YouTube channel and at the same time, they also want to manage
the client's YouTube channel as well. For my first question, what's your work before you started working online?" "First of all, Sui, I graduated
HRM with specialization in Cruise Line. My first job was from 2012 to 2016 in The Peninsula Hotel in Makati as a Banquet Waiter. And then 2016 to 2017, I worked on a cruise ship in Holland America Line. And then, from 2017 up to the present,
I work from home." "So you had many experiences that are not related to working from home, right? So, what made you decide to start working from home?" "It's a different story.
When I was on the cruise ship, we earn a lot onboard. But as we go back to the Philippines, zero, no income at all. During those times that I had no income,
I decided to research how to earn online. The first thing I saw was about how to earn from YouTube, from there, I already had an idea. And then, the next thing I researched was about a website where you will just have to test their website for 20 minutes, you will record it,
then they will pay you 10 USD. I did that one and they sent me payment. That's when I realized that we can earn online, for real. We can really get paid working online. That is how it started. Because as a seaman, when we are not on board,
we have no income. Then that was when I saw an opportunity to earn online, for real. So, I tried it while I was not yet on board." "May I know what website is that and
what year was that?" "2017"
"Is it still an active site?" "Yes, the site is still active.
I tried it in 2017 and the website name is UserTestng." The client will have their website tested by the users. The good thing about this one is that you don't have to be an expert. They are just testing the user experience. As a user, what can you say about the website or applications of the clients?" "Wow! That's nice. So guys, if you want to try that one, it's www.usertesting.com" "That's where my YouTube channel and my actual work has started. I got paid so I shared my experience, it had views, then I continued creating those types of videos. That's also where my freelance career started as I had a full-time online job as a
YouTube Channel Manager." "May I know if you had taken any freelancing course or you also just learned from YouTube and Google?" "Sui, I'll share first how I started as a YouTube Channel Manager and how I got my first job.
Then let's go back to the courses later. Around 2017 or 2018, I already have a YouTube channel back then. And then, I met a business owner here in the Philippines. They are from the US and they visited here to meet their freelancers. And I was invited to that gathering. I just gave some tips about their YouTube channel. I told them to do this and that to grow their channel and to have many subscribers. I was not expecting anything in return.
I just saw potential growth in their channel. After that, we had a meeting with his
business partner and he said, "James, you have given us a lot of tips. Would you like to handle our YouTube channel?" He offered me the job that I was not asking for.
I said, "Okay, I'll think about the rate. But sure, let me try handling your channel." So, that's how it started, Sui. As for the courses, before I started freelancing,
I already have experience. I have my own portfolio. I've already ventured into the YouTube industry before I take in any client. So as for your question, have I taken any courses? No, I did not take any paid course. All my knowledge comes from actual experience,
I've learned all those throughout the process. But there is nothing wrong with
paid courses or coaches, Sui. The good thing about those is that it's already built-in, there is already a process and steps to follow." "I really agree.
We have the same journey, we have learned our skills and knowledge from experience. And that's nice to know." "It is good for them to know, Sui, that they don't need to take a paid course before starting freelancing. It's okay if they haven't taken any paid course,
just research and DIY. Not everyone can afford paid courses, especially those that cost 500, 3000, 5000, 20,000. It's quite expensive. So, if you are not yet ready to pay for that amount,
it's okay. You can still land an online job even you have not taken any paid courses." "Yeah, exactly. I love what you said. May I know what is your current work? Are you a full-time YouTuber and your part-time is handling client's YouTube channel or what?" "As of today, I have four personal YouTube channels with my wife. So, it takes a lot of my time.
As you know that it is time-consuming to create videos and etc. And then, I only have one client now,
I'm managing his channel. But as for the income, it's higher if we are going to manage YouTube channels of foreign clients." "More likely, there is more income coming from your own YouTube channel?" "Yes. And I allocate most of my time to my personal YouTube channel. But if I decide to pause my other channel and take clients, I'll earn higher because the rates are better if we have foreign clients." "Yeah, exactly. I can also say that if you have your own YouTube channel, you can have other sources of income especially if you have many subscribers, not just the Google AdSense, right?
There are also affiliate links. Can you talk more about that
as well? How to earn income from YouTube? Maybe they can also say that to
their clients and maybe they will need that once they are going to start a YouTube channel for themselves." "Sui, let's explain this from the client's perspective.
These are what we can say to the client
but it's applicable to both parties. So, here are the ways to earn from YouTube. This is also a good thing to say to the clients. Aside from Google AdSense, the ads that are popping into their videos,
built-in on YouTube that you can earn from, the second thing I can say that clients can earn from is through the sales they generate from selling on their YouTube channel. For example, I have a client who is a boxer.
And he has a boxing course. He is teaching free boxing lessons on YouTube and he has a paid course that he offers to his subscribers. We provide a link to his paid course, and there are people who are taking the paid course.
They are earning a lot from those who are enrolling in their paid course. I have other clients before who have a different business but they also do the same, they are leading the viewers to their website where they are offering some services. So, that's the second way. Actually, that's number one or two, because sometimes, they even get higher income from that than from Google AdSense. And the third way for the client to earn, my client has a lot of this,
it's the brand deals or sponsorship. Amidst the video, they will show something. For example, "This tablet is so good. I have tried and tested this product." They are inserting in the middle of the video that they are personally using it.
And then the sponsors pay the client, for example, $1000 or $500 per video that they insert the ad. Another one, Sui, is affiliate marketing. For example, your client has a tech channel and
he reviews a product like this, as he reviews this product, he will put the link where they could buy the same tablet, once the viewer buys the product using his link,
your client will get an affiliate commission. It's a commission from the
platform that sells that product. So, those are the major ways that our clients can earn from YouTube. It's important to know because we should also give recommendations to our clients. If you are a Social Media Manager, you may recommend, "Sir, you can increase your earnings through this or that." Your client will be glad as you give them ways on how they can increase their revenue. That is something clients do love." "Exactly, exactly. So guys, if you want to pitch your service to clients, you may suggest all those so that they could increase their revenue using their YouTube channel.
Thank you for that. May I know what are the basic tasks you do for your clients when you are managing their YouTube channel?" "Yes, Sui. The very first thing, the basic task when it comes to rate is writing the title, description and tags, putting end screen, cards, etc. Those are the basic tasks that once you get hired, those are what you will be doing. And then another one, Sui, as I am not creative and I'm not good with PhotoShop, etc. so those clients who hire me
already have a graphic designer. If they don't have one, it's either they do it themselves or I outsource a graphic designer. My task is that I give directions to our graphic designer about the ideas to implement in the thumbnail, the text to put, the picture to use.
I give instructions to our graphic designer. For the video editor, the same with what I have mentioned earlier, I do watch the edited video. I'm checking it and if there are some errors or mistakes, I tell to him. If I have suggestions, I also say it to him. If it is okay already,
our video editor would then upload the video.
But Sui, just a pause from my basic tasks, sometimes, for the basic tasks,
there are clients who hire all-in. "You will handle my YouTube channel, create thumbnails, do video editing." There are clients who are like that. And that's okay. There are clients who really prefer that. I'm a Channel Manager. I focus on the full-video level and channel level. But I don't do graphics and video editing. And then another one, Sui, is the content planning for the client's channel. What topics are trending? What interesting topics should the client tackle? You will research topics for your client so that once you create a video, you are sure that it's in-demand.
The second to the last but not the least is you will check your client's channel performance monthly. You will assess how was the performance of the channel last June vs. May, then May vs. April. The client wants that." "They want to see it scaling up."
"Report." "Yes, monthly report. They want to see the statistics go higher. And then, last but not least,
I do this in my client's channel, answering comments. It's because my client's channel has really grown. He is receiving thousands of comments. I can't seem to finish answering. So, he has given me a time limit of 30 minutes per day answering comments. So, yeah. I do answer the comments. Those are the basic tasks for a minimum wage of $3 to $6 per hour as a YouTube Channel Manager." "Oh, okay.
So, the YouTube video editor is different from the YouTube Channel Manager, and the Graphic Designer. But it still depends because there are clients who prefer all-in. You will be the video editor, the channel manager, and the graphic designer as well." "You're right, Sui. Sorry, I'll just add something. You're right, Sui. There are clients who prefer all-in, video editor, graphic designer, etc. But you know what, Sui? For you to charge a higher rate, to be an expert in your field, focus on one specialization. If you are going to offer optimization and growth of his channel, you should focus on doing just that. That is the only thing you should be
pitching to the client.
"I focus on this because this is where I'm expert at. If you ask me to do video editing, yes, I can do that but you know…" You should focus on one expertise only. But it would still depend on the person,
the Social Media Manager himself or herself if he or she would be willing to handle all those. I am just saying that the reason I can charge higher,
I call myself a YouTube expert, it's because I opt to not handle the other departments." "Yeah, exactly." "But it's alright. It's alright" "Actually, there are Social Media Managers who focus on Instagram only, focus on Facebook or Facebook ads,
or Pinterest. So, it's the same with YouTube where you focus only on managing their YouTube channel. You are focused more on the SEO part, right?" "Yes, SEO and the overall growth." "I also like what you have said that you are sending a growth report of their YouTube channel. What is the frequency of sending the report?
Are you updating them once a month or almost every week you update them when it comes to the growth?" "With all the clients that I have worked with, I had three clients for YouTube channel management service, I send the report monthly.
Most especially when it's
about time to send the invoice. Two days before that, I will send the report, "Sir, we have 100K subscribers, 1 million views. This is how much your channel earned." Then after two days, "Sir, I have sent you the invoice." "They are in a good mood."
"Yes, they are in a good mood to send payment." "Exactly, right?
I send it after sending the monthly report." But since it is not always going up, there are times where it's just consistent, sometimes, it goes down, If the statistics went down, I send the invoice first before I send the monthly report." "I like that strategy.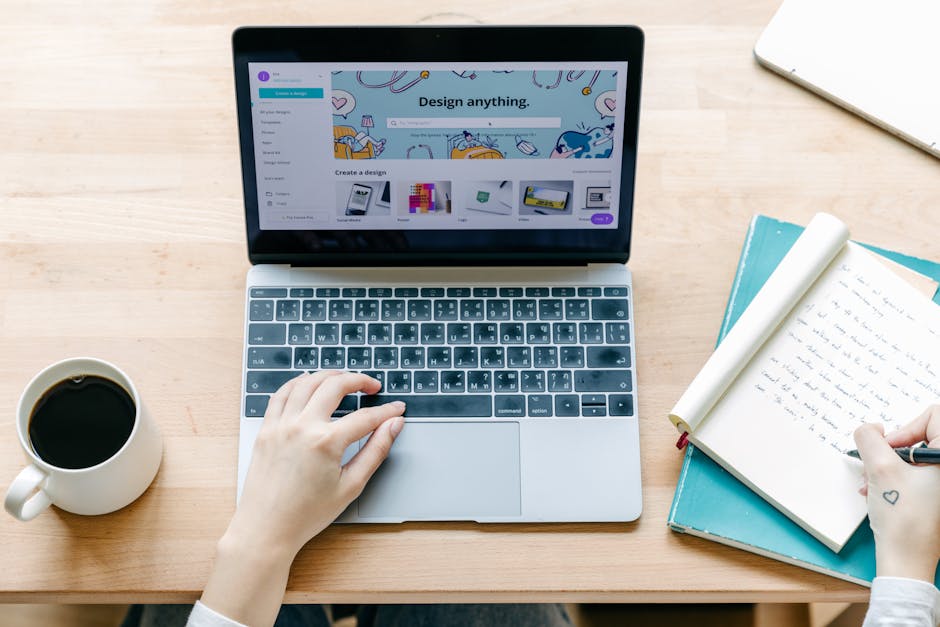 So, let's move on. Most of the time, as you handle client's channel,
is it hourly or fixed rate?" "Sui, with all the three clients that I had,
I always charge per hour. It's almost just the same. When I charge per hour, the client sets a time limit like, "Hey, James. You should work only
11 hours per week." "Hey, James. You should work only
14 hours per week." Even if you are charging per hour,
they would still give you a limit because the client has already set a budget. We can't just work for 40 hours per week
most especially if it's not within their budget. If we do that, their business expense will go higher, and that may incur a loss. I charge per hour but they are giving me a weekly limit of 11 or 10 hours. And then for my current client, the recent and latest, I told him my hourly rate and the amount of time I consume weekly.
And he said to me, "I will pay you per month, for example, $800 or $900 per month, just do whatever needs to be done." So, both hourly and fixed, it just amounted to almost the same." "So for example, our sample amount is $800 per month, right? How many videos should you put SEO and all-do-the work? How many videos, 8?" "Normally, 2 to 3 per week.
So, that's 8 to 12 per month." "I will just clarify, James.
For YouTube Channel Manager position, is the starting rate $3 to $6 per hour?" "The starting rate for most online jobs is
$3 up to $6 per hour.
That is for the basic tasks,
like you are still in a follower stage wherein you work by the book.
You are following the best practices and such. That's the $3 to $6 per hour rate — graphic designing, thumbnail, including video edit sometimes. But if you become an expert, I would just like to share, Sui,
I've received a job offer before, right? In my first job, it's okay for me to say the rate as I do not work with them anymore, my starting rate is $9 per hour. That's the job offered to me last 2017. The very first channel I managed,
the rate is $9 per hour. After one week, I felt like I'm not happy working with a $9 per hour rate. I feel like it's not enough. I talked to the client, Sui. I said, "This is my first job. I was shocked by the offer. I think I was mistaken about the $9 rate I've charged. I think $14 per hour is the rate I'm comfortable charging to be able to work with you." Imagine, Sui, I was working with them for just a week and I'm already asking for an almost 50% increase.
$9 to $14, there is a huge difference. Actually, Sui, it was approved in just one day. "Okay, sure. $14 per hour. But is that it?" "Wouldn't you be asking again for an increase after a week or a month? I said, "No, that's it. I was just mistaken that time." Since then, Sui, my rate ranges from
$10 to $20 per hour. It's because I already have a 3-year experience. And I'm not a follower anymore. I no longer work by the book when it comes to YouTube. I already have my own system.
I can now give good suggestions.
My experience has been of great help. Some of you may ask, "Sir, why are you still charging $10 if you can charge $15 to $20?" Why do I lower it to $10? It's because as the pandemic hit, Sui, there were businesses that went bankrupt or had lower revenue. They didn't wish for that to happen. The $10 per hour rate that I offered to my client is a way for me to help him recover his business and at the same time, I lowered my rate for him. Even though I know that it isn't my worth,
I still offered $10 as a way to help him. And after he recovered the business,
I reverted to my original rate which is $15 or higher." "That's nice. I really love what you said that you adjusted your rate as a way for you to help him.
And as the business recover,
you started charging your original rate. I really love that kind of value
because I really believe that if you are in the position to help other people,
more blessings will come your way. You adjust your rate based on what the client needs, as many businesses went down. Sometimes, the freelancers also need to adjust for the client, right? And then for sure, they will recover soon.
That's when we can re-adjust the price. I also love what you said that you are able to rate yourself higher
because you are not in the beginner state anymore. You already have your own portfolio where you showcase your output. You also have your own experience that you can share to your client to help them grow their channel. Because most freelancers find it challenging to
price their services. I would also say that once you can
position yourself as an expert, you have your portfolio and experience, it would be okay to charge a higher rate. Pitch to the client your value. And just adjust if the client needs more understanding from the freelancer." "You're right, Sui.
I would just like to add that there could be some instances where you will get rejected, the raise request will not get approved, it's because every client
has a different income range, Sui. Let's say that there are clients
who earn $3000 per month from his business, some clients earn $20,000 per month,
sometimes $40,000. To the client who earns $3000 per month, if you charge him
$2500 saying that you are already an expert, what could the client do?
Nothing but to reject you. It's because his business is
not as big as the others. So that's another factor aspiring
freelancers should consider. It's okay to ask for a raise but
do not expect that it will always get approved. It might get rejected as well because the clients are also human. They also need money. If your client's income is low, there is a tendency that your request for an income increase will not get approved." "Yeah, I would agree to that. May I know what are the struggles you have experienced when you are handling the client's YouTube channel or since you already have experience, for you,
is it already an easy task?" "Challenge? Personally, none.
Since I'm doing it every day, Sui,
I research every day about this topic, so the moment I handle the client's channel, it just turns out easy because I already went through the same work field. I was a GA before, and now that we have graphic artists or designers, it didn't become very difficult. But one thing is that, since I now handle my client's channel, I already have team members like video editor, graphic designer, and
social media manager. I have a client who has a Social Media Manager. I manage only his YouTube account. So, I have worked with different teammates. You have to get along with them.
Some were good. And that is the challenge I see. We now have to get along with our teammates or workmates. Some were okay but some were difficult to deal with." "I understand. There are really some people that whatever you try to do, they are really just difficult to deal with but we have to because they are part of the team.
Do you have any embarrassing moments with your previous or current clients? Can you share that, if it's okay?" "This is really embarrassing and
I've realized that I was wrong. I had a client and
the channel is already growing like 1000% growth. If before we just have 1000 views,
it grew to 100,000. There really has been a
massive growth in our channel. This is my previous client and
the channel really had grown massively. And that client of mine
was always watching some tips, he always asks other people that are experts in YouTube.
And I'm not sure if I do not feel well during that time, I talked back to my client, "Sir, what do you want?
What do you want to happen?" I said that to him. "What do you want to happen?" I think I have said some other things like
in a mad tone. Because he always pitches and
I was his Channel Manager, an expert in YouTube. My client said, "Relax. You should not be talking to me like that." Like as his boss.
But he did not actually say "as a boss" In that instant, I realized, I was wrong.
My answer to him was not right. "Okay, sir. I will check the video you have sent.
I will watch the tips." My client is good now.
We have already forgotten that issue. So that's what happened.
I talked back to him. If we were facing each other,
it seems like I've shouted at him. And one thing I learned from that, Sui, is that when I was still in the corporate world,
when I was still working in hotels or cruise ships, there is something we call "Train the Trainer" in which the managers or
the trainers are being trained. The trainers are being trained. So, that's what I always remember, Sui. That was my mistake. I was already getting hired
at a high range per hour. My highest rate, Sui, was $100 as a consultant. "Wow!"
"I've been a consultant. That's per hour." So as a consultant,
I thought I already knew everything. But I learned from that client that even though you already know a lot of things, there is something called "Train the Trainer" There is something more to learn.
So when that client sends something, I do not talk back, I just watch the video. If I already knew that thing, I just fast it forward. But if it's new or probably an update,
new knowledge, I accept it. I was really mistaken that just because I'm already an expert, I no longer need tips and such. I was wrong. And I talked back to my client due to that. But we're good now.
And I have learned something from that." "Is he your current or previous client?" "He's my past client, Sui." "I actually love that realization of yours that even though you already know a lot of things, you should still be open to updates.
The internet is fast-changing so you also have to update from time to time. I love that, James.
I love your story. That's also the reason why I always keep asking business leaders and marketing leaders. Because more likely, that's also my scope of work. So, yeah. Even though you know that you already have experience and knowledge when it comes to this and that, you should still be open to new ideas, tips, and pieces of advice. I love that. I want us now to proceed to the
"this-or-that" questions. Don't worry. This is awesome. "Work-from-home or Work from co-working space?" "Work-from-home" "Laptop or Desktop?" "Laptop" "Windows or Mac?" "Mac" "Coffee or Tea?" "Tea" "Digital planning or Notebook planning?" "Digital planning" "Working seaside or
woking in the mountain with a beautiful view?" "Seaside because there is no signal in the mountain." "I've tried it before."
"You've tried it before?" "You can't work there." "Working daytime or nighttime" "I work nighttime, Sui.
But I prefer daytime." "Daytime" "Working with team or
solo? "Team" "Facebook page or Facebook group?" "Facebook group, Sui.
There are more interactions in Facebook groups." "Do you have a Facebook group?" "Yes. We have 150k members."
"Wow! That's nice." "My page has only 3,000 or 5,000 followers.
But my group has 150k members. And there are interactions because I'm not the only one who's sharing information." "Yeah, exactly." "There are other members who share valuable information." "So, Facebook group, Sui." "So, I will also put below the link to
James' Facebook group." "YouTube or Netflix?"
"Both" "Dark mode or Light mode?" "Dark mode" "Informative content or
Entertainment content?" "Our four YouTube channels
have informative content." "Video call or Audio call meeting?" "Video call, video call." "You as a YouTuber or
you as a freelancer?" "That's a difficult one. I choose both." "I know it's not in the option but it's 50:50"
"Yeah, it's okay." "Nice! Thank you so much, James.
It's the last question in our this-or-that item." Thank you so much, guys, for watching. In our next video, James will give tips for you, guys. So, yeah. I hope to see you guys in my next video. I know you learned a lot from James Tristan because I, myself, have learned a lot from his sharings, tips and advice that
he gave during our conversation. And for sure, you also learned something from that. Don't forget to subscribe to
his channel for more content about working from home and
about how to earn online. I will put all the links to his socials and YouTube channel below so you can just click that one. And we still have another video with James Tristan. He will be sharing the tips and
pieces of advice that you need when you want to become a
YouTube Channel Manager. Before I'm going to end this video, I would like to flex the works of my Boss babes and Bosses inside my group. Check this out. If you would like to join our Facebook
group, just research "I'm Ready to Boss Up by BritxSui" And don't forget to follow us on our Facebook page at BossedUp PH.
And also, on our Instagram account
@britxsui and @bossedupph. So, yeah. I hope to see you guys on my next one.
Bye!.