I monetized my TikTok within one month and in this 
video, I'm going to show you how you can do the   same whether you haven't even started your TikTok 
yet or whether you have started, maybe you already   have some followers and you just want to know how 
you're going to make some money from it. I don't   have tons of followers on TikTok, in fact, right 
now at the time of filming I have less than five   thousand followers and I was already making money 
from TikTok with only three thousand followers.   And one of the biggest misconceptions is that 
you need to get a hundred thousand followers,   you need to join the creator fund, and that's 
how you're gonna make some money on TikTok,   but honestly, that's gonna take way too 
long and the TikTok creator fund probably   isn't gonna pay you enough to pay the bills. 
So in this video, I'll be showing you how   you can monetize your TikTok super super 
fast and start making money right away.
If you're new here hi I'm Claudia! I'm a 
business and marketing coach and I'm here   to help you start, grow and scale a profitable 
online business so that you can have freedom and   travel the world. So a quick disclaimer I am not 
a TikTok expert and if you're here to learn about   TikTok content strategy then this is not the right 
video for you but what I am going to teach you is   how you can make the most of TikTok as a business 
opportunity as a way to bring leads into your   business, and as a way to make sales for your 
business. So if you're an online business owner   or you're wanting to start an online business 
this year then you need to watch this because   TikTok is such a great place for visibility, 
it's such a great place to reach new audiences,   and to be completely honest the kind of results 
that I'm about to share with you in this video   people spend thousands and thousands and pounds   on paid ads to get these kinds of results and I've 
been able to achieve it through TikTok for free.
So let me walk you through my journey 
on TikTok so far. So as I said I've   only been doing this around two months. I did 
start my TikTok page way before that though   um probably around the beginning of 2021 I can't 
remember, but anyway I didn't really do much with   my page at that time, I posted a few videos, 
one of them did go viral and I did bring in   around a thousand 1 500 followers at that time 
but nothing happened off the back of that,   I didn't get any leads for my business.
I posted 
more videos but nothing really happened I wasn't   posting very consistently so I kind of let 
it go and stopped posting for a while, but   in December of 2021, so a few months ago I decided 
that I wanted to get on TikTok and do it properly,   I wanted to put together a strategy and use 
TikTok as a lead generation tool for my business,   and that's what I did. So in December I 
started posting three to five times a day, I   got together a strategy for TikTok and I did hire 
a couple of social media managers to help me with   that strategy, I will link them below they are 
amazing so if you do want help with the strategy   then I recommend you contact them.
Honestly 
within the first two weeks, I didn't see any   growth whatsoever but after two weeks literally 
only two weeks I started seeing huge results. I   had a few videos go viral, I had a lot of people 
coming to me asking me how I could help them   and then it occurred to me that I 
didn't have anywhere for them to go,   I needed to put together something where I could 
get those leads into my space where I could give   them something that they needed at that time so 
that I could then start to build up a relationship   with these leads so that potentially down the 
line they would want to work with me in some way.
Okay so let me tell you a little bit about the 
funnel that I set up for TikTok, so the first step   is that people will sign up to my free training 
with the link in my bio. So the free training   explains who I am what I do and it really really 
helps people to understand how they can start an   online business and what the very first steps 
are. The very first steps are to find clarity,   and if you want to see more details on how to 
start an online business then I'm going to link   a video up here that gives you a little bit 
more information on that, but that is the very   first step getting people to sign up for the 
free training that's hopefully going to inspire   them to want to start an online business so 
they can quit their nine to five and have the   freedom that they want to have.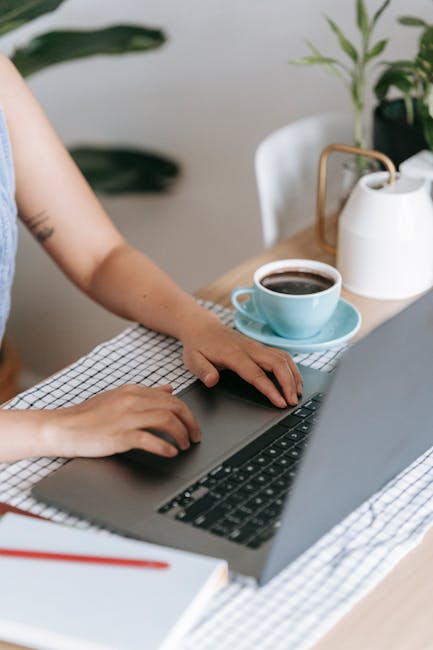 So after that, the 
second step is that I talk about my biz clarity   mini-course. So my biz clarity mini-course is for 
new online business owners who want to land their   first client, so it's an amazing no-brainer course 
with tons of video modules, tons of resources   helps you land your first client and it's only 
£7.99 so it's almost a complete no-brainer,   and I'm going to link that below because if you're 
listening and it sounds something that you could   be interested in, I'm going to put it down there. 
But essentially, that's going to help people to   really get started and get their business off 
the ground, so they have the choice to purchase   the biz clarity mini-course, of course, they don't 
have to, whether they do or they don't they then   get put into a sequence that tells them all about 
my signature group program: The Confidence Ceo   Academy, and that's for those who are really 
serious about growing their online business,   right, it's helped over 50 women grow their 
online business, many women have quit their   jobs through this program and took it full time 
and thousands of pounds per month, so essentially   the sequence is ultimately leading them to this 
program which I'm relaunching in March 2022.
So let's talk about some hard facts and some 
hard figures behind what's been going on over   on TikTok and how I've been able to monetize in 
literally just one month. About a month after I   started TikTok I made my first sale through biz 
clarity which is my mini-course, so in total,   I have gained around 3,500 followers in the last 
couple of months, I have gained 14 purchases from   for biz clarity which is a total of 93 pounds and 
I've had 11 sign-ups to my CCA waitlist.
So these   are people who are interested in the program and 
they're on the waitlist and they're gonna be the   very first people to find out when the program 
launches. So this is how my funnel has worked,   obviously, it hasn't generated a ton of money yet 
but it has started to be monetized, I've earned 93   pounds so far and if people sign up to my program 
from the waitlist after going through this funnel   then this is going to go into the thousands 
potentially, and I am just getting started   with TikTok so this is just the beginning. I mean 
if I can grow 3,500 followers in just a couple of   months then I'm really excited to see what's gonna 
happen over the next six months over the next year   because things take time, things take consistency, 
so I didn't expect to see thousands and thousands   of pounds of sales from TikTok right away but 
even the fact that I've made 14 sales and I   have 11 people on my waitlist for my program, 
I think that's incredible, and what I want you   guys to know if you're not already monetizing 
TikTok for your business, then you need to set   up some kind of funnel some kind of journey 
that you can take them through so that you can   get people trusting you and show people 
your talents, show people what you know.
So after sharing a bit about the funnel that I've 
set up I want to give you a little bit of advice   on how you can monetize your TikTok no matter what 
industry you're in, no matter what niche you're   in. The very first thing you need to do is provide 
something free and valuable that people are going   to want to sign up for. Think about all of the 
questions that people are asking you on TikTok,   what are people asking you over and over again 
that you can't keep responding to because it's   just going to take up too much of your time. 
Put together a freebie or an opt-in that   really really gets people intrigued 
by you and what you have to offer.   I then recommend offering something very low 
ticket so under 20 pounds or under 10 pounds even   that people are happy to sign up for because they 
basically they still don't trust you that much so   they're not going to spend thousands of pounds or 
hundreds of pounds even on anything that you have   yet because they just don't know if it's going 
to be worth it for them.
So offer something low   ticket and then once you've done that you can 
spend time in the background warming them up   ready for something else that you have if you 
have something a bit higher ticket or even mid   ticket whether that's a course, a program, a 
service, any other kind of offer or product,   that's going to be possible after you've spent 
that time, so whether that's an email sequence   that helps warm them up or whether you direct them 
to your Instagram or to your youtube channel or   whether wherever it is that you hang out the most 
and you provide the most value aside from TikTok,   then I suggest that you do that. Do not 
hold yourself back from doing this because   even if you only have a thousand followers, 
one of your videos could blow up tomorrow   and if you don't have something in place like this 
you are potentially missing out on opportunities.   I know I missed out on some opportunities because 
I had a couple of viral videos before I even set   this up, so those figures that I told you 
about earlier could potentially be higher   if I had ever started this sooner.
So I 
want you to go out and create something   so valuable for your audience that they're 
going to want to be in your space, they're   going to want to start learning from you and 
start consuming your products and your services.   So good luck with setting up your funnel for 
TikTok and starting to monetize your TikTok.   I know you can do it don't hold yourself back, 
just get started and make sure to drop a comment   below if you have any questions about this. 
If you enjoyed this video make sure to hit   the thumbs up button and subscribe because I 
come out with new videos every single week.
.