Recently one of my subscribers asked me that Umer I want to earn 50000rs per month I don't have a laptop and a big investment that I can start a startup okay I just got a smartphone tell me how can I earn 50000rs per month so in today's video basically I am going to discuss about how can you earn instant money recently my student who's name and formula will be revelead soon he earned around 30000rs in 2 weeks without any investment now you would be thinking about what was that thing he earned through see that buisness model he used to earn this was Affiliate Marketing and with this many people ask me about what product they should affiliate like if you want to earn instant money so refer and earn is a great way with which many people earn hundreds of thousand okay, but we are not able to find a trusted app these que of yours came to me in my recent videos okay then what do I did ? I did some reserch and I came to know about this app who's name is Gromo and in today's video I am going to talk about that app and I am going to tell you basically by using that app by using that platform you can earn money by affiliate marketing okay now you would be thinking that what is growmo see I will come on that point but before that let me tell you about the background of growmo app Ankit Khandelwal and Darpan Khurana started this platform in 2019 now they both have 10 years of buisness experience and now basically they are helping India they are solving India's biggest problem that is to earn money see the Gowmo app is you can call it a platform as well it is an affiliate marketing platform where you get more then 20 financial products to promote and you can earn money if you are a student, unemployed or housewife who was finding an opportunity like how do I earn money and start earning money instantly so growmo can help you okay now see if you want to download growmo so the link is in the discription now basically let's go to my phone and if you click on the link in the discription so you will be directed here, you can see growmo is available for playstore but yet to come on app store and as you install this and when you open it asks you for your preffered language here you can choose between English or Hindi I will go with English here you can see sell over 40+ products I would like correct you there are 40 products not 20 here you can genrate 50000rs monthly it's not like you can't make more then that but this is given by them many partners gromo's official partners they basically have earned this much with timely payments now let me sign up simply as you sign up in your app then you will see an interface like this okay and here you have to fill up all the details here okay like KYC , Pan card make sure all is done, okay now I will talk about home screen as you do all these things so you will come here and here is a very nice and beautiful interface I would say that and like we are doing affiliate marketing of financial products on growmo so there is everything mentioned that which products you can promote like there is credit card a…
Saving account, demat account, loan, credit card and everything is mentioned now let's suppose you want to promote credit card so click on it okay and here it will say that basically who's credit card you want to promote let's I want to promote IDFC first bank then I came here everything is written that you will get 1400rs to promote okay and benefit is also written that what's the benefit of the product okay all the details of the product is given by growmo app which is very good after that it is also mentioned that how to sell this see if you do affiliate marketing you would know that I always mention that you should know whom to sell the product growmo has shared this detail that who will need this credit card okay after that they have given a training video to understand more about this product and here you can check offers whether it is available in your city or not and all if you want to share then click on share and I wiil read what is written here first they have said 250 additional reward only applicable on 3rd costumer sale means if you bring 3 sales okay or you bring 3rd sale then you will get 250rs bonus so around 1400rs + 250 more so you will be able to generate a good amount of income from this now see as I clicked on share here they provided me a link which basically I can share, here I will hide my no.
Obviously but here as I click on share I can share to anyone on whatsapp here on reddit, telegram on whatever I want I can share let's suppose I share it on whatsapp as I shared here you can see a link went of growmo to him now bassicaly when he applies for credit card commision will be credited to me okay this was about this I have even told you that training and all is also given if you want to know more then academy and courses are also given by growmo where you are told how to get costumers and with that financial independence, how to be great salesman means all those things which are required in selling these financial products they have already provided all of the learnings in a systamize manner so this is one thing let me show you more features there is an option of leads option for leads is bassicaly..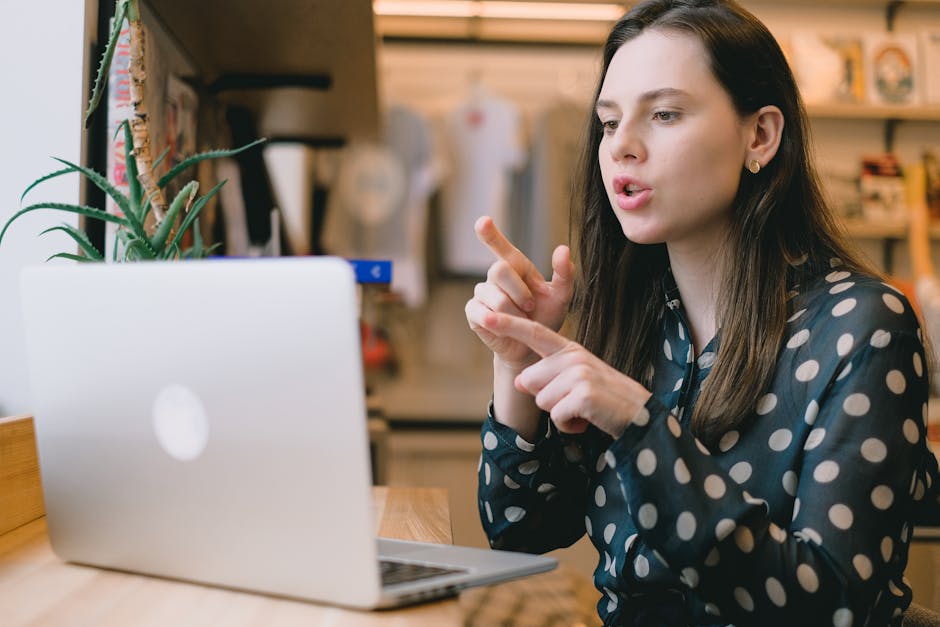 Let's suppose you refferd to someone they filled all their details and all so it will be mentioned here in leads here you can see it is sowing me a lead of Umer qureshi which is mine I did it to try I hope you have understood all these things and now I want to share more details I hope I am not making it boring okay so if you want to or you are promoting growmo, okay so you also get content from them as well let's suppos if you want to promote a platform called jupitar so this provieds you with it's graphics which you can download okay and you can use it in your promotion so this a good thing as well with it there are visiting cards, refer and earn a website here they also give a website at which you can send your costumers and growmo's team basically converts them this is also a very good option now let's talk about refer and earn you can see 1 person has already joined what is in refer and earn let me explain bassically if you refer someone in growmo firstly you get 100rs okay if he brings sales and fills up details so you get 100rs but I would like to share an amazing feature of growmo which is or a benefit those whom you give referrals let's suppose I refer to 3 persons like Ram, Abdul and Balpreet all 3 bassicaly a…
They starts earning through me that I reffered them so they started and like Ram earns 100000rs and Abdul is earning 60000rs and Balpreet earns 40000rs so total around 2 lakh rs they 3 are earning now what growmo does is those which are your referrals those you shared the link with and they joined the growmo app you will get 5% commision from their affiliate income for lifetime let's suppose their total income goes to 2lakhs so it's 5% around 10000rs goes to you so 10000rs is your free income you can also say it as passive income that is bassicaly you can utilies okay with that they have also launched a very good offer which is azadi ka mahotsav here bassicaly if you participate and do good amount of sales so you will get a chance to win a scooty and there are more benefits as well that you can check out on your behalf okay so let me give you a small information your earnings will be shown in the wallet here and 5% from your income will also be deducted as tds so that is also a thing you need to understand all these app/platforms on which you do affiliate marketing there this thing already exist and if you have filled all the bank details then you will get your commision automatically okay so bassicaly I have told you all the things about growmo app so now let's talk about bassicaly how to promote growmo now see in this video I want to say whoever watches this part litreally he can earn money if you don't believe recently I posted a video here you can see this person is saying he earned 6000rs in last 15 days from that video where I told like how to earn 10000rs in 30 days okay so he earned 6000rs in 15 days it means that those things I say do work but you can only get result if you take action now let's suppose the first thing if you are a blogger the one watching this video so simply what you do is you start writing content around gromo app okay let me show you now what content can I write around it…okay If you simply search GroMo,it has less number of reviews ok gromo's reviews are less So what can you do, you can review content basically in which many people who are there they can join by referring it Let's suppose you have to promote a financial product to promote a financial product, I tell you a simple strategy as many bloggers are there You put content around their products let's suppose if you have to promote IDFC credit card auction okay…how much was that,worth 1400/- okay now what you can do,review on IDFC bank credit card same thing I told you post review you can aslo write,Where can you get the best credit card for bloggers as well as digital marketor and for youth, this is for bloggers Now let's talk about those people who work on Instagram Now let's suppose you are already working on your pages I would say you make a new page,now let me tell you about new page as you can see I also have lots of followers on Instagram If you don't follow you can follow now If you are also active on Instagram and first of all,before selling financial products you need to know about finance or basic financial knowlege is required if you don't have confidence then you cannot sell this product First of all you have to take financial education,okay You will find many videos go and watch even if you work for 30 days, you can easily earn money you can also learn financial education, start watching videos everyday Share what you have learned on Instagram through the reels,reels is pretty good platform I had put a reel, it was seen by 22K people there are 22K people and if suppose I am promoting a product then don't you think 40 people can be convert okay…it's easy,try to make these kinds of videos GUYS! HDFC has brought the offer If you want to create HDFC account go ahead this is the right time Look, you have to think about this type of content How do I try to integrate with these products? And when you do these things, then only you will be able to earn money let's suppose I will show many youtubers did these things they say earn 100/- till the end of this reel okay…they say earn 100/- till the end of this reel I am not targeting any YouTuber just explaining how they say their strategy is a he says download this application Whenever someone downloads from that link creating an account is created basically they get commission okay…so you can do this with GroMo It's a simple thing you can do Alright,Now let's talk about those who have no audience or those who do not know whether they can do this or not If you want to work on YouTube then it is quite a simple system, you will have to follow it What is that system first of all start creating content on YouTube about GroMo App okay or you can start with videos related to financial product or start teaching about finance suppose giving you an example on Pushkar Raj Thakur YouTube channel, many videos are uploaded realted to GroMO how to make money and say finance,keep adding content promotes they earn very well…okay If you don't have an audience,then you can just simply review GroMo As you see here people's have been posting review on GroMo through which they are doing refers and earn I don't believe that it has to be views in lakh's to earn money view's in lakh are not important even if 20 people are watching it then there should be a such a content that 5 people can convert that's it, it was the formula of YouTube well you must have understood from this formula how earn through GroMo and also I would like to say about my student him in the beginning and I didn't tell his name his name is His name is Ejaz Ahmed, he earned ₹ 30000 in two weeks he was also selling a product while doing affiliate marketing, so he earned that what was his stratergy a lot of people must be wondering what formula he used we need to know about it? so now basically I want Ejaz to come fordward and the formula that is there, let's hear from Ejaz hey guys my name is Ejaz,I am a Affiliate Marketer as Umer said that I have earned ₹30000 in 2 weeks so let me tell you that thing is wrong I didn't make 30,000, I made 50,000 over two weeks and if you are wondering what was my stratergy, what did I do? So let's see on the screen So this is my affiliate dashboard you guys can see, how much i earned so this is 40 sales I have completed and as you can see it this is my total earning so far till two weeks So basically I have promoted this course and achieve his earnings Which strategy did I use that helped me get so much sales, let me tell you so guys YouTube is a very good platform if you want to sell your product Let's see how I sold this course as you can see this is my channel so what strategy I adopted I had to sell those course and those course were of Umer So I took Umer's interview,the best and I pitched this course here what happened because of this Umer's audience came to me they saw this interview and then they saw that and bought course So let me tell you that with this video I sold it to 30 people Now I had to increase the sales,so what did I do, I uploaded a new video as you guys can see here I have given a review of the course as you can see Umer Qureshi course review here you can see that it's been 1 day video is uploaded within 1 day I sold it to 10 people,yes you heard right,In 1 day Let's suppose you are promoting GroMo in which there are financial products so how can you promote? so what can you do HDFC Bank VS Axis Bank, make a video on this topic make someone winner,whoever is correct and its link has to be put in the description So in this way you can promote you find your topic so as I promoted Umer's course I interviewed him if you also want to promote GroMo, then you can also do so You interview those who have earned a lot of money through GroMo and then you pitch GroMo and then promote it on that video these are some ways guys by which you can earn now how to make nice content on youtube, now let me explain to you to promote the product on youtube, then how to do it exactly Let me tell some points, remember them First of all, quality content, whatever video you will make first of all keep in mind that you have to give value to the user not only sell it Number 2: Video and sound quality If your video quality and sound quality is not good then people will not watch your videos for long better the engagement, the better views you will get 3 point: good editing is required and along with it the way you talk 4 point: don't say again and again in your video that buy give value to the user,he will buy himself, you can pitch your product once or twice 5 point:if you are telling about product, then remember to talk benefits of that product, so that your user converts 6 point: if possible, always give bonus to users he can take it from anywhere in the same price but if you give bonus then user will take from you like I did in this video I gave bonus here last 7 point take interview and make review video They go a lot guys and by that you can make many promotional products soo friend's this was my student's formula, I hope you have got some clarity.
Idea's must have come so that you can earn money through affiliate marketing and now if you want to download GroMo in the, then the link is in description. you simply go download okay So that's the thing it for this video If you have any suggestion for next video If you have to give some recommendation for next videos I am open for it just comment down below and ya I will see you in the next video very very soon till bye bye and cheersss