Hi everyone and welcome to Building Skills and
Understanding Careers. My name is Audrey
Walls and I'm part of the Career Services staff here at Business Career Services. And today we'll be presenting on a basic overview of what you need to know to get your
career started, especially for marketing majors. We'll cover our services at BCS, which are available
online the semester, how to get involved and build skills as a marketing major, the most common
marketing job titles and where to search for them, and lastly, how to set up an appointment with
BCS if needed. So now that we have a roadmap, let's go ahead and get started. First up is an overview of our services here at
Business Career Services. So if you don't know us already, our physical location is B-1102 in Snead Hall right around the corner from
Bleecker Street Cafe. But for this semester,
we're offering all of our services virtually, which means that
appointments, programs, career fairs, all
of it is online.
So our one-on-one
appointments can literally covering anything related
to your career search, from reviewing resumes and cover letters to job searching, career exploration
appointments, right up to practicing interviews
and accepting job offers. You can even make appointments
with us about setting up your LinkedIn profile, using Handshake if you're
not familiar with it, and grad school if it's something that you're thinking
about pursuing later. So some programs that we run
outside of our one-on-ones in the second column are things like the Monday
morning "This week in Snead Hall" emails,
electronic resume review using our new software
system that's called VMOCK, posting jobs and internships
in Handshake all the time, and using BizConnect
as a way to connect with alumni and the rest
of the business community.
We even have our own
fancy YouTube playlist that has videos for
just about every topic, including a series on job searching during COVID 19
that's really helpful. So last but definitely not least in this last column here, our fall career fair is coming up, which will be held virtually
for this semester. It'll be on September
15th from 11 to 3. And there'll be group
events on Zoom, as well as one-on-one time slots for you to talk
with employers and recruiters, as the same as you would if you were going up
to a table at a career fair.
So you're required
to register ahead of time and choose the companies
you're interested in, for the one-on-one sections. And that way we're able to
schedule a time slot for you, which is pretty cool because
that means that if you're interested in a specific
company or in a specific role, we can guarantee that
you'll be able to talk with them if
you act soon enough. All right, so next up, let's talk about some things
you can specifically do as a marketing major to really amplify your experience
while you're in school. On this slide, we've put, I guess… jobs or ideas
in different categories. So we put information in
three buckets here: on campus, on your own, or through internships.
On campus, you can consider doing things
like lending your skills to companies or brands
that you're already a big fan of as a
brand ambassador, several brands and companies
have this option already.
So go out there and research
what your favorites are. Use their websites and see if there's a way that
you can get involved. Through student organizations, think about doing
things like being a chair person or an officer of some kind that
relates to marketing. So doing digital media, social media, events, publicity, anything like that for
any student organization that sounds interesting to you. You can also organize your own Relay for Life team here at VCU and promote that. Consider getting involved with the Writing Center at VCU or
the Student Media Center, which is over on Broad Street. The Writing Center
and pays its tutors. but the Student Media
Center is mostly volunteer only unless you're working
for the Commonwealth Times.
You can also be a part of the American Marketing
Association, which offer student rates
on dues and memberships. So really take advantage of that for sure because
they're super cheap now, but they'll go up
once you graduate. Lastly, in this column here, think about those academic projects you've been working on. And by that I mean any big
project that you've been doing in a marketing or
marketing related class. Has there been a
big group project that you've had to manage? Was there a big project that you worked on for the whole semester that involved creativity with using your marketing skills? These are great indications
that you have the skill set that you're going
to take with you to work. You're just doing it in an
academic setting first. So put those things on
your resume for sure. In the "on your own" column
here in the middle, we have things like
LinkedIn Learning, which is a great self
teaching tool for learning new marketing skills and brushing up on what's out
there trend-wise.
Canva is another great
web-based software to get familiar with, and we made
this presentation on Canva. So check that out as well. Buffer and HootSuite are great social media tools and platformers for
managing social media, if social media is a career path that
really interests you. The Workshop at VCU Libraries is a really cool interactive
space that has both a physical location and the lower level
of the library as well as really useful
online resources that has training in many
different delivery types like worksheets, videos, podcasts, you name it. Google ads and analytic
certifications can also great, be great notches on your
belt when it comes to resume building for things
that you can kind of get started on by yourself. It has low cost and low time commitment compared with other certifications out there, and it shows that you've started
building skills already.
And the same goes for HubSpot
certifications as well, so check those out. And lastly
here in the last column, internships are the
most common and go-to ways that we think
of gaining quote-unquote experience in the field. Internships can either be paid or unpaid depending
on where you look. Although most paid
internship starts somewhere around $12 or $15 an hour, internships usually
run a semester, so think fall, spring
or over the summer. And they can average about 10 to 20 hours a week during
the school year.
But sometimes they're
more over the summer, so more hours,
sometimes more pay, especially if you aren't
taking classes or if you're doing an internship in a location that's other than Richmond. One thing to note that's
especially cool for marketing folks in this
section is that a lot of places on campus will
hire student workers or hourly employees to run
their marketing campaigns, social media, events, or have
other job duties that you can easily apply for and hold these jobs while
you're in school.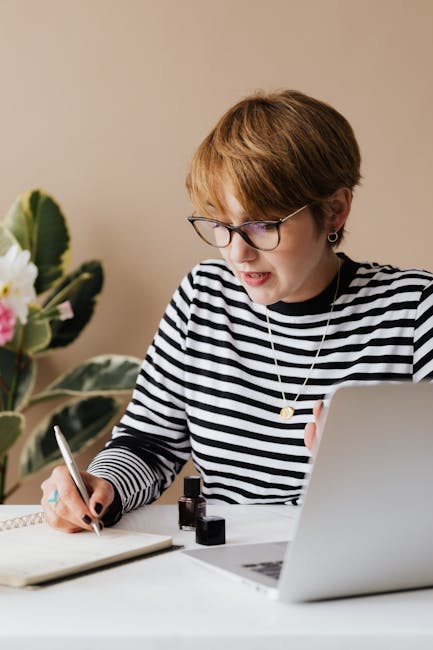 VCU Human Resources, the University Career
Center, VCU Rec Sports, are just a few of the departments
or units on campus that routinely hire students to help do their marketing for them, so look out for those
opportunities as well. So now if we're thinking about internships and
where to find them, we're also going to
want to talk about common job titles
for marketing folks. So that will be our next slide. This slide, we've broken
up into three parts: so hands-on, which is going to be your creatives, sales related, which is going to be client and service-related
folks, and data and analysis will be those
of you who want to get into consumer
behavior and research.
For our hands-on folks
in that first column, you'll be looking at job titles
like marketing assistant, marketing associate,
marketing coordinator, or a specific area of marketing, so social media, digital
content, communications. When you're looking
at these listings, make sure you take a
really close look at what the job duties will be and what they expect
you to know already versus what they're
ready to teach you. Some of these general postings will want you to kind of be a Jack or a Jill or a
Jesse of all trades. They'll want you to do
photo editing, video, email campaigns, Twitter,
Facebook, all of it. So just be aware of that
as you search. For these for the sales related
jobs in the middle, these are going to
be client-based and people-person related.
These are the people
who are willing to go out and meet clients, take on new work, listen to clients
or a company's needs and then deliver on the accounts. These are kind of the
Don Drapers who may not necessarily be creating
all the content, but they are creating
a relationship which is just as important. Some job titles you'll
want to look for here include Business
Development Representative, anything with the word "accounts" executive, manager, coordinator. Same for client services. These are the buzzwords
you'll want to search with. And then our last column here, our data and analysis
folks are going to be the number-crunchers
and the Excel wizards who love the
information gathering behind how and why
marketing works. Because of this, you're going to want to look at job titles that specifically highlight categories like
"research" or "analyst" but only when it comes to
marketing or branding. SEO or search engine
optimization is a specialized but really
prevalent field because so much of marketing is
digital and online now.
So if this kind of work
appeals to you, knowledge of databases and management of information, that's
going to be key. So this is where those
LinkedIn Learning classes that I mentioned on the previous
slide could really come in to save the day and
give you a leg up over other applicants if you've already gotten started on that. So our next slide is going to be research for those jobs
that we just talked about. So these three
websites are kind of the Holy Trinity:
Handshake, LinkedIn and Indeed.
You can look
other places like Glassdoor, Snagajob, Monster,
or even Craigslist but those postings tend to be less vetted and less filtered, so you may have to wade through a lot slush before you
find something meaningful. Handshake, LinkedIn
and Indeed all have highly customizable
filtering tools that allow you to kind of laser point your job or internship search if you want to. You can also make appointments
with us specifically to go over job searching and using these platforms
if you'd like to you. Which brings me to my next slide, how to make appointments. So if you log into Handshake, you'll see a toolbar at the top that looks a lot like the
one at the top of the slide here.
You'll want to click Career Center
and then you'll have a series of prompts that will ask you to choose your
appointment type. Fill out a series of questions that'll ask you what
day, what time, what person you want to
make the appointment with, what topics you want to cover, so on and so forth. You'll hit Submit
and then you'll get a confirmation email from
Handshake pretty fast. You'll want to check your
email from that to the person who
you're meeting with will also be in contact with you, especially if you're
meeting over phone or Zoom. So other contact information you should know is
going to be here. Like I mentioned at
the beginning, our physical location is
B-1102 Snead Hall, but we are taking
appointments through Zoom and phone for the semester and that's anytime from about 9 to 4:30
in the afternoon. You can call us at 804-827-
1801 or you can drop us an email at buscareer@vcu.edu. Our website is easily
found using this address. You can go to the
School of Business main website or just Google us.
And lastly, if you want to, you can follow us
on social media for fun stuff and other
information @sneadlife. And that is a wrap for
me and this presentation. So thank you so much
for letting us be a part of your class
day and seriously, let us know if
there's anything we can do to help you
out career-wise. Working with students is easily
our most favorite part of the job, except for making presentations like
this, of course. So please don't hesitate to
get in touch with one of us.
We hope you have a great rest of your day and be
excellent to each other. And we really hope to see you in for an appointment or any
questions that you might have soon. So have a good one..