my name is arjun, i came as an International student in 2014 from bangalore india. right now i have five years of experience in supply chain management and also i'm founder of fellow international student organization which actually helps international students and new immigrants in personal, professional and business development. Welcome to new video guys! In today's video, you all will get to meet Arjun Kashetty. Arjun worked in a big bank in India, by the name of Wells Fargo but he left his job there to migrate to Canada and started his journey as an International student. Today, he works as a Supply Chain Analyst in big company. Today, you all will get to know the scope of this industry, and his career progression. Watch this video to the end because it is going to be so informational for you all. my name is arjun i'm actually from bangalore india and i graduated from B.com and i also worked in a bank as a financial analyst for two years uh in bangalore and i thought of doing my higher education right after two years of experience and canada was one of the viable option in 2014 and i moved to canada in 2014 as an international student.
One of the consultants in bangalore actually got me a seat in st. clair in windsor and it was a beautiful college and i went there but my friends in toronto told me like you know you come to toronto and windsor might not be the appropriate place for you to get all the part-time jobs and whatnot and one of the friend actually helped me to get a seat in st lawrence college in toronto i did my international business management over there you asked me why did i select that i have no idea why i selected because one of my friends suggested me to go there but within one year of education in st lawrence i did understand that i had to move out of that college and get a better college and seneca became one of the option and i got into supply chain management program in seneca in 2015. it is one year post graduate diploma programs so i did ibm international business management from 2014 uh to 2015 and i took four months of break and then i did the second program from 2015 to 2016 which is supply chain management.
My first part-time job was a factory and it was in a bakery where they were baking muffins and donuts and all of it all of these things coming from back home we are not really familiar with the donuts and muffins but i still went there and within one week i fainted in that factory because of the heat and eight hours of shift and that was a big realization that okay making money is not an easy thing in canada and then i kept on looking for better jobs i got a cashier role in pizza pizza within within one month and i was so excited but in the very first day they actually made me clean the washrooms uh in the pizza pizza so that was a big eye-opener for me in canada that titles doesn't matter they actually make you do everything if they pay you i did that for almost two months i was a cashier i was a dishwasher i was a cook i was a cleaner it's all around and eventually i got a call center role in 2014 or 2000 starting of 2015 itself it was in a research call center i just go there and pick up those scripts and call the customers asking their feedback survey and all these kind of things and it was a big shocker for me because coming from bangalore in an mnc it's a beautiful beautiful structure a lot of you you get the free coffee and the systems are good your boss takes you to the pub in the weekend and whatnot but here in call center in toronto i saw 1998 windows big doomed computers with broken headphones and that's how i had to start my journey in call center but still did that for two months then eventually i got into security uh that became my ultimate part-time job in canada because security uh doesn't require a lot of physical abilities as well as you don't have to put in a lot of mental stress i did that for almost one and a half year so security was one of the best part-time jobs which i worked in canada canada is completely dependent upon supply chain management because we don't produce anything here we actually import a lot of things to consume here right.
Currently i'm working as a supply chain professional for sobeys. Sobeys this is the second largest retailer in canada so how did i find that job obviously through networking but before that i got i was working with walmart as a replenishment analyst before that i was working for another company called Acklands Grainger as a purchasing analyst and before that i worked in financial industry in india so the reason why i'm giving you all those background is because i was able to build large network uh by talking to people going to coffee chats and whatnot so which actually gave me a little bit of canadian experience from there on i moved up. so i work as a demand planner for sobeys. i replenish the products and services, i purchase the products and services, i forecast the demand for the sales, I also maintain the inventory I reduce the waste for the company and I increase the profits for the company on a daily basis. In layman's terms when you go to your website when you look for a product if it is available it is because i am doing my job if it is not available because i am not doing my job so i am in a nutshell i am a person who is keeping the product on the shelf at the right time at the right place with the right quantity when a customer comes in they can buy the products.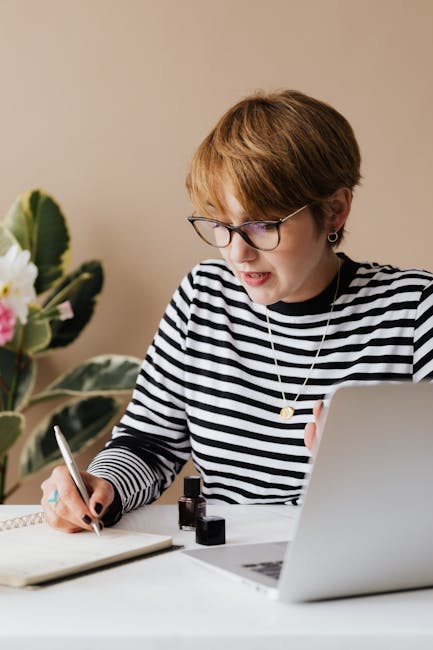 So first of all a formal education is needed when i say that we have great colleges here Seneca Humber, Conestoga, Lambton and Centennial and georgebrown college so these colleges are providing beautiful one and two-year diploma programs in supply chain if somebody is planning to enter the supply chain management without any back back home experience or expertise this would be a beautiful course to understand the basics of it and from there on they can move forward because to get a first job you don't need a lot of fancy certifications in supply chain if you know the basic fundamentals and principles if you can get an interview and if you can crack the interview that's good enough because in the companies they're gonna teach you how to do the work they don't expect you to do everything by yourself because every company operates differently.
5…10 years back there was no formal education for supply chain management right now based on the demand by the companies colleges and universities are recognizing supply chain as informal education a lot of new companies are the mid-size companies are recognizing that we need a supply chain team we need a supply chain manager we need a supply chain analyst who can increase the like you know revenue to the company cut the cost and all of these things so now it's a very growing industry and moreover i always give this example ripple effect so somewhere pandemic started let's say pandemic started in china but the grocery shelves in canada are empty because of that so now we are living in a global economy no matter what happens in a corner of the world the impact is in somewhere else so as supply chain professionals it is very important for us to understand the global economy and act accordingly so that way we can fulfill our customer needs.
For a full-time job we can think about somewhere between $40K – $50K per year with benefits um assuming that you don't have any experience and you just haven't you're a fresher and whatnot so let's say you have some sort of experience between one to three years maybe you can look up to $50K – $60K per year kind of a role it's a pretty good salary in canada because the average income in canada is $45k per year and if somebody has five plus years of experience they can aim for $100k kind of the jobs. If somebody has an opportunity so opportunity uh is you got a visa you got your IELTS you have money i think you should take that leap of faith to come here there is no no way that you can fail in this country if you work hard obviously there'll be challenges obviously be much harder than what you think but if you work hard there's no way you can fail let's say for example you invested $30K……$40K of uh money to come to canada within five years you can recover that money and after five years you still don't feel like staying here you got all the experience international exposure the diversity and you can go back and maybe start your startup or get into a nice mnc in india so coming here would not become waste without coming to canada and without being independent i don't think i would have achieved what i have achieved so far so one advice for me if somebody is ready and they have an opportunity to come i would highly recommend them to come to canada.
So, this was today's video folks. I hope you all loved the video. You all saw the conviction of Arjun how he left his job at Wells Fargo and worked menial jobs. and now he's working in a bigger company with an even bigger pay and with even more benefits and even better life structure so i hope you guys get motivation if you guys want to follow him he has great channels on youtube and on linkedin as well i'll mention all the social media handles in the description feel free to follow him if you have any concerns mention in the comments i will try or Arjun will try to address them and don't forget to subscribe because that's how i get the motivation of making even more content for you guys thank you and Bye!!!!.