Instagram has grown to be one of the most 
important players in sports marketing and   media. But just like any other platforms, 
Instagram has developed an algorithm that   allows them to serve their users better. Now 
the question is, how can influencers beat this? Media has always played a big part in 
the success of sports teams. And now   that we have the internet on our side, 
the games have become more challenging! Social media is daring sports organizations 
to step out of their comfort zones   and find new marketing 
strategies for sports teams. If you want to stay ahead of 
the challenge, then stay tuned! TRANSITION  Hey guys! Welcome to Creatitive, here we use 
our passion for the game to change the game!   Every week we talk about solutions that 
can truly change the business of sport.
Today we'll be discussing social media 
marketing strategies for sports teams Revolutionize the game and don't forget to hit 
the subscribe button and that notification bell   you so don't miss out on anything else. TRANSITION  The sporting industry wasn't safe from the 
major take over that the Internet did. Now,   social media and digital marketing play 
crucial roles to the success of teams today.
This resulted in fiercer competition 
between sports organizations. Now,   up-and-coming teams are being forced to step their 
game up if they want to thrive in today's market. So in hopes of helping sports teams out,   we've created a list of must-try 
social media marketing strategies! TRANSITION
TITLE CARD: GAME PLAN FOR SUCCESS  Planning and creating content is 
one of the most common struggles   that sports teams go through 
— and it totally makes sense.
But today, we'll be helping 
you out on that one! Plus,   we'll also provide some useful 
examples from leading teams! TRANSITION
TITLE CARD: SHARING PRE-SEASON TRAININGS  Sharing training and other 
pre-season preparation is   one of the easiest kinds of social 
media content your team can make. When the gaming season ends,   sports fans are often left to fend for themselves 
and their hunger for sports-related content. So, instead of making them wait more,   drum up some excitement by sharing how your 
team is preparing for the coming season! TRANSITION
TITLE CARD: MAKE   THE MOST OUT OF YOUR RIVALRIES
Staying with the theme of off-season content,   capitalizing on intense rivalries is a good 
way to encourage engagement from your fans. Just take a look at what the NFL Carolina Panthers 
did during Earth Day when they found a tweet   about the Jaguars being 
the largest cat in America.
It's a simple yet effective way of poking fun 
at your rival without stirring too much fights   between fans. But do keep in mind that 
you want to exude friendly-competition   through your content. So don't do anything 
too controversial and your team's good to go! TRANSITION
TITLE CARD:   MAKE THINGS FUN AND ENCOURAGE 
USER-GENERATED CONTENT!  UGC serves as a cheat sheet for social media 
content. From celebrities down to sports teams,   they love sharing photos and videos created 
by their fans to keep engagement flowing.
One team that does this often came from the NFL 
again, but this time it's the Minnesota Vikings! The team is not afraid to share funny 
videos and cartoons about themselves. Plus,   they love showcasing their appreciation for UGC by 
sharing them on their Vikings Instagram account! TRANSITION
TITLE CARD: BUILD PRE-GAME EXCITEMENT  Not all sports fans make mental notes of details 
of every upcoming game. So to keep them in the   loop, build pre-game excitement by sharing 
important details like ticket sales and more! There's nothing wrong with promoting your 
upcoming matches. It ensures you that your   fans are aware of your coming games and it's 
one of the best ways to drum up excitement! Take for example this post from NBA's 
Atlanta Hawks. Not only does it serve   as a little reminder of the coming 
season but it also encourages   fans to engage with the post 
by sharing their predictions! TRANSITION
TITLE CARD: SHARE HIGHLIGHTS   THROUGH THE GAME
Some fans have used social media platforms   like Instagram and Twitter to check 
ongoing games that they're missing out.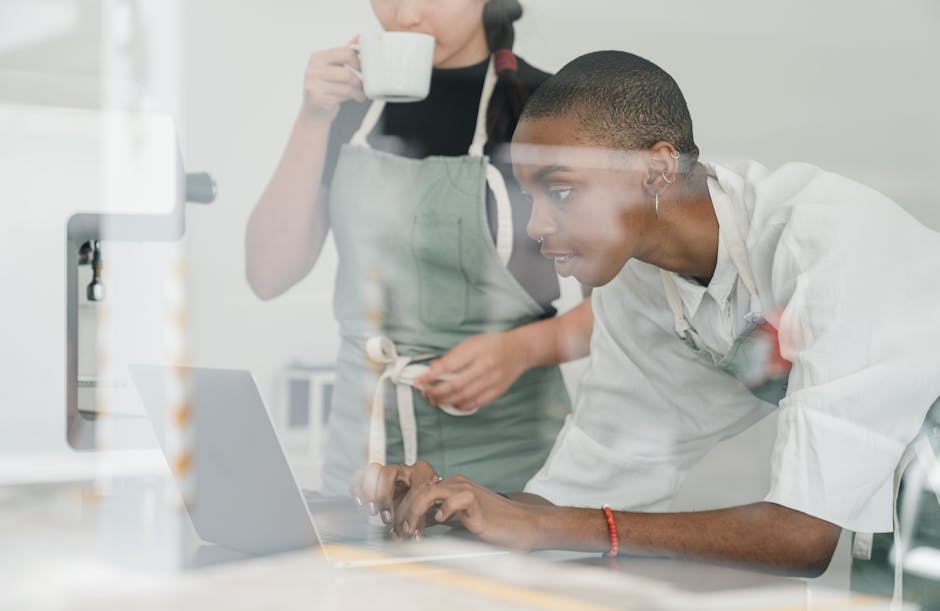 So, keep them in loop by sharing highlights 
throughout the game on your social media   accounts. Some teams have taken highlights to 
the next level like NBA's Sacramento Kings. Instead of just sharing highlights,   the team used cutting-edge technology like 
360-degree videos to improve their story telling. Your highlights content   doesn't have to involve fancy camera work, 
just keep your audiences connected to the game TRANSITION
TITLE CARD: HONOR CHEERS AS PART OF YOUR STORY  The gaming experience will always feel incomplete 
without the cheers and the cheerleaders.   Because even the cheerleaders themselves 
have built fandoms for themselves! Take a look at how Lakers took the 
following that their Laker Girls have   gained by giving them their own Instagram account 
and their own page in the team's official website! The cheers and the cheerleaders add 
more to the fan experience — so make   sure to include them in your content as well! TRANSITION
TITLE CARD: INVEST IN IN-DEPTH FEATURETTES  Today's sports fans love relating to the 
hardships their favorite players go through.   And if you think sports fans don't dig 
long-form content, that's where you're wrong.
In-depth featurettes about the favorite teams and   the hardships they've gone through on 
their journey to becoming athletes. Going back to the Atlanta Hawks' Facebook 
page, fans can watch in-depth interviews of   their favorite Hawks.There are other teams 
that have invested in these featurettes   as it allows them to build deeper 
connections with their fans. TRANSITION
TITLE CARD: SHOWCASE   CONTRIBUTIONS TO THE COMMUNITY  Sports fans nowadays want to support teams 
that care for the same thing they advocate in.   So whenever your team participates in community 
outreaches, make sure to dedicate posts for it! And if your team is spearheading charity 
events or want to promote advocacies   that your team cares about, talk about it online.
Share how your sports fans   and your team can help the local community be 
better. Take for example, the Boston Red Sox! The MLB team is considered to be one of 
the most charitable teams in the industry. TRANSITION
TITLE CARD:   WHY SOCIAL MEDIA MATTERS TO SPORTS TEAMS  With the Internet taking 
over the rest of the world,   social media is now playing a bigger role in 
the success of athletic brands and sports teams. Sports fans now have a plethora of ways to 
entertain themselves. And while sports fans   have always been perceived as loyal supporters, 
they can easily look for something else to   entertain them — now that they have the internet 
and social media at the palm of their hands. They can easily switch from one app to another 
without any trouble. If they get bored of one   thing, they'll transfer to another. And because 
of the wide variety of choices for entertainment,   sports brands need something stronger as a 
foundation of their relationship with their fans. Thankfully, social media has 
become the leading channel   for interacting and building relationships with 
fans. Now, all that teams have to do is build   stronger and more intimate connections with their 
supporters to ensure that they stay with them.
And because of how social media is 
so present in the lives of most fans,   they are now expecting two-way, year-long 
engagements from their favorite teams.   They want to be able to talk to 
them and ask them how they're doing. The more responsive a fan is, the better 
reception he receives from sports fans. On the other side of the coin, social 
media following has been used as a metric   to measure the reach of a brand. The larger 
the following, the wider audience reach.
And organizations nowadays want to 
collaborate with businesses that can help   widen their reach. They use the 
number of social media following   and engagement numbers to pick out 
the next team they'll be working with. Lastly, social media allows athletes 
to build a loyal following that would   help them venture into other 
fields they want to try out. The reason why most veteran 
athletes do well outside the field   is all thanks to their supporters.
Fans that are loyal enough to 
follow their favorite athletes   regardless of the nature of 
the endeavor — and that's why   most of today's growing players are focusing much 
of their energy into building their following. Teams who want to create lasting 
success should aim for the same thing. TRANSITION  Frankly speaking, building an online following 
takes a lot of hardwork and dedication. Things   won't be as easy as people think it is but 
there's always help available to athletes. Sports marketing companies like 
Creatitive are always here to assist teams   in building a solid online presence — one 
that has great engagement and great following. We'll help you curate the right content 
for your social media accounts and build a   solid following that'll help you gather more 
sponsorships! Our team of sports marketers   will take care of all the little things while 
you focus on bigger matters like your game! We hope you guys loved today's video and if 
you want to learn more about great solutions   that can change the game, don't forget to 
subscribe and give us a like! And we'll see   you next week!