Are you thinking about kicking off a
career in project management, but are still not 100% crystal-clear on what
exactly does a project manager do, well in this video I'm gonna share with you
just that, and if you want to be a project ninja, stay tuned to the end of
this video where I'm gonna share with you how to get your hands on a checklist
on why projects fail. Hi, if you're new here welcome, my name is Adriana Girdler.
I'm a business productivity specialist and a certified project manager. If you
want to excel in your career, in your project, subscribe to my channel and you
will be getting a new video every Wednesday.
Being a project manager is an excellent job, I love what I do, but it's not
exactly sometimes what you think it is, so in this video I'm gonna share with
you the role of the project manager.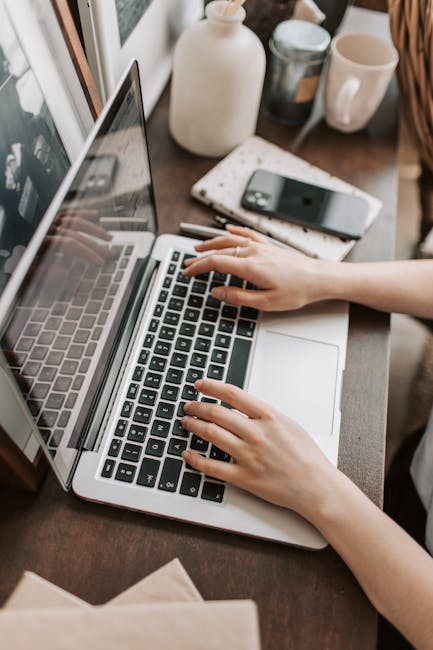 Let's get to it. Ensure customer
satisfaction, in projects it is all about the stakeholder, and who's the
stakeholder, its everyone from the sponsor, to your project team members, to the
people who are actually going to be the recipients of your project deliverable,
so you really need to ensure that everybody is satisfied, and how do you do
that, well you do it through emotional intelligence, you really need to get a
tune to where people are, and what they're thinking, because sometimes
people don't speak up, and part of that is communication, communicate, communicate,
communicate, project management is all about communication, and if if you're gonna have great customer
satisfaction, which is critical for projects, then getting tuned with people
and communicate as much as you can to ensure that everyone's on the same page,
be a cheerleader, yes, you got to get out your pom-poms, your job as a project
manager is to motivate your team, don't forget these are people who don't
necessarily report directly in to you, they have other managers, so how do you
motivate people in order to really excel at the project work that they're doing
for you, plus all the other work, well you got to cheer them, on you've got
to ensure that they are inspired, so get out those pom-poms and cheer away, are
you ready to be a cheerleader for your team,
write down go team in the comments below, Be the gatekeeper, so as a project
manager you have to ensure things don't spiral out of control,
so you have to help people from jumping on any bandwagon and ensuring things are
very systematic, so you're the gatekeeper, no one can go past you,
everything has to be filtered, so this is a really important aspect of project
management that sometimes gets missed because of senior executives, and the
pressure project managers feel, don't get sucked into that, be the gatekeeper, it's
going to help you out in the long run, be the paper pusher okay, project management
is all about documentation, we need our project plans, we need our timelines, we
need our budgets, all that fun stuff, so ,you are pushing a lot of paper,
but it is important, because that helps you to keep people on track, and it ties
into everything else that you're doing, as a project manager you need that
documentation, so just realize it's a big part of what you're doing, and to set
aside some time to ensure that you're not working on all your paperwork at
night, you have a life, to be the mother hen, or the father rooster, now sometimes
amongst us project managers will say, yeah what do you do, I babysit a lot, now
if that's ever happened to you please write it in the comments below, but yes,
as a project manager you have to ensure and peck away at everything, and just
making sure that everyone is on track, so it's again, all tied in with everything
else that you do, from the paper pushing and the cheerleading, and all that fun
stuff, but you really have to ensure that people are in rhythm, they're getting
things done, that when you have due dates you ensure that they're following them,
so yeah, you got a peck away, you gotta babysit a bit, it's okay because when you
do it well people will deliver, and that's ultimately your goal, so here's a
quick little tip that I do all the time when I'm doing projects to keep everyone
on track so I'm not pecking away at them all the time, and that is, I have very
strict rules when it comes to the project plan and providing updates, so if
your, and I do that right at the beginning by the way with the
expectations, because if I start my expectations midway through the project
people aren't going to do it, but as soon as I kick anything off, I set up, by the
way every Friday, or every other Friday we're going to update the project plan,
here's how you do it, you're going to provide some comments, and I need it by
noon on Friday, because that gives me time to review it
and give it back to you, and then we're gonna have a refresh project plan,
that's a lovely way to get people sort of on board with the process, and then
you don't have to go chasing them around a lot, now that you understand a role of
a project manager I want to take you from being a good project manager, to a
great project manager by you getting this guide on why projects fail, grab it
in the link below, I promise you it is worthwhile your effort to take a peek,
please subscribe to my channel, like this video, and share it with all the
professionals that you know, now if you're starting out on projects I would
love to hear from you, I read the comments, please send me a message below
as to how things are going, I'd love to hear from you, until the next video see
ya