Hey everyone. Welcome to the remote professional network. We are an online job board highlighting remote
and work from home jobs, all around the globe, as well as hybrid jobs. Today, we are going to go ahead and cover
four new job openings. The first one is going to be a remote benefits
coordinator. This is going to pay about 22 to $24 per hour. If you're looking to break into the human
resources arena, definitely this is going to be the job for you. This company is Vaco. They are a staffing company. So they're going to connect you with another
company to actually employ you. Okay. So it's basically contract work. You will get benefits through Vaco possibly. So definitely look into that and they do want
you to be working remote in the state of Florida. So definitely keep note of that. There are quite a few requirements for this
position, so we will let you guys go through this one specifically. All right. So we can see here, just some of the things
that they're requiring their way to support compliance and cost effective benefit programs,
monitor performance and facility, strong collaborative associations with third party admins, responsible
for providing benefit programs to the organization.
So essentially in this position, guys, you're
going to be working in human resources and you're going to be working with all the benefits
that employees receive. So you're going to be basically a subject
matter expert and the actual benefits that the workers are receiving. So great experience. This would probably be considered an associate
level position. It looks like they were looking for a two
years experience. So if you have any HR experience, this will
be a great job for you.
Again, the position is going to be staffed
through Vaco, but this is a full-time job. And they usually do offer the staffing companies
usually offer full benefits as well. Okay. So if you're looking for a job with full benefits,
this one's for you. Moving on, we have a full-time customer advocacy
position with care centrics care centrics is also offering a $1,000 sign-on bonus. If you get the job and typically you had to
stay there for, I believe about 90 days, you will get a thousand dollars bonus. Anyone in the United States is eligible for
this position. There are no restrictions on states that you
can work from. So if you're looking for a work from home
job inside the United States, this one is going to be for you. This position is going to pay 18 to $24 per
hour. They are looking for a customer advocacy specialist,
incumbent service as critical subject matter expert role and driving resolution for internal
or external issues or complaints.
So they are looking for someone to really
be a specialist in this position. If you're more so on the entry level side,
you can probably expect about $18 per hour. And if you have more experience, you can probably
expect about $24 hour. Okay, definitely keep in mind that your location
inside the United States will probably impact here hourly wage as well. So keep that in mind. If you apply to this job and get it, you should
probably wind up probably between 20 to $22 per hour. Again, unless you have no experience at all,
or you have a lot of experience, that'll definitely impact the pay range that you can expect. Okay? And this role, you're going to be the main
point of contact for escalated calls and requests. You're going to monitor and complete production
as applicable manage payer provider and patient complaint, resolution and so on. So this is a little bit higher, higher level
customer service. If you have previous experience, guys, you
don't keep in mind.
These, these job posts are wishlists right
there. They're not expecting to get, you know, applicants
with every single thing checked off. So if you just have experienced, made sure
that in your resume, you make it look like it's transferable, right? All your skills are transferable skills. If you didn't work in a position exactly like
this, but you know, you're pretty experienced in operations, customer service and things
like that. You were going to be eligible for this position. Okay? So we can see here, they want a high school
diploma, three years of experience in operations and production support role, basic computer
skills with data entry and speed accuracy as required knowledge of department systems
and processes and et cetera, right? So if you knock off about two, two or three
out of the four of the qualifications in this list, I would send an application and we can
see here, they want three years of experience in operations or support role.
So if you have experienced guys in customer
service or anything else, I would consider that qualification, right? Operations is a pretty broad term in terms
of <inaudible>, as far as we can see here, they don't really define it. So definitely if you have any experience in
a support role, customer service, sales support, anything like that, you're going to qualify. And another thing that you can do to help
them out as well, which will definitely boost you in your application is we can see here. They want to see basic computer skills and
data entry speed. So what I would say to do with this one is
Google a keyboard typing test, right? And we should get a bunch of tests that pop
up that track the speed of your typing.
Take the first couple, do it a couple of times,
try to get to 50 to 60 words per minute is typically what data entry jobs are looking
for. And then include that in your resume too. I would be willing to guarantee that almost
nobody is going to include that in their resume. So definitely you can prove right up front
that you can hit one of the metrics that they're going to have for this position. And then the other ones are pretty basic as
well, right? They're not going to acknowledge the department
systems and processes. Most people aren't going to know that.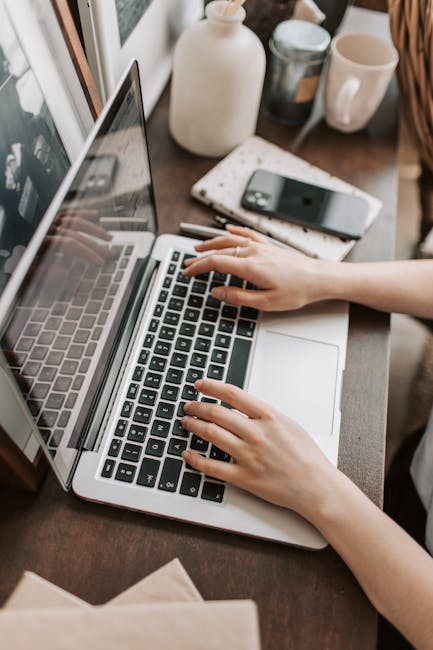 So definitely feel free to still apply to
this position. And the good thing will be too, is if you
apply and you hit that $18 per hour, you can see already what they're going to be offering
experienced folks. So eventually further along in your career,
you'll hit that $24 per hour. All right, the second position we have here
is going to be a remote customer service representative with Aston Carter Aston Carter is a very,
very large staffing company.
They work with lots of big companies got so
they can have some really good opportunities. This one is going to be for United States
residents. It's going to be a full-time remote job, and
it's going to pay 16 to $17 per hour. Definitely note, this is going to be only
for folks that live in Arizona, Nebraska, or Washington state only. Okay. So this is going to be a customer service
representative position.
The start date is going to be September 5th. Again, the pay range is about 16 to $17 per
hour. This is a contract to hire. So basically you have six months if you perform
while they are going to hire you on at the end. And the schedule is going to be Monday through
Friday, 6:00 AM to 6:00 PM, Saturday and Sunday, 8:00 AM to 4:30 PM. And they are looking for someone who can commit
to 40 hours per week. And again, this is pretty much just the, the
requirements as far as what you're going to be doing. It's pretty much just basic customer service
related skills, right? Answer the incoming phone calls, initiate
outbound calls to customers if needed and all the soft skills here, right? We can see also perform all data entry needed
to keep customer counts, current and accurate. Right? Also note to you guys, if you wind up going
through a staffing company and you are not an EA and you are not offered a job at the
end, from the company that is using you, as long as you do a great job asking Carter will
most likely find you another position before this one runs out too.
So if you just do a good job in these roles,
you're going to get, you're going to get rewarded either way. And we can see here too, feel free to send,
you know, click the apply for this position. Or you can just send a resume straight to
the recruiters, email address. This is very common, especially in Aston Carter,
almost all their job postings show this. Okay. The next opportunity we have is going to be
a data entry position. This is going to be a catalog auditor 20 hours
per week. This is going to be a fully remote job. And there is no interview required. That is what is being reported. So again, this is going to be for United States
residents only. This is a fully remote job. This will pay about $22 per hour. This is going to be a part-time position. There is no phone work. You're going to be responsible for catalog
audits. You're going to be checking names, picture
taxonomy for convenience and grocery store SKS. You're going to research and write descriptions
for this gate is, And you grow, you will creatively problem solve to find, and appends UPC codes
for SKS.
If you don't know what any of that means,
again, most people probably don't do a quick Google so that you can know what you're speaking
about when you get to the interview and beyond that, they will teach you what you need to
do in this position as well. So the skills they're looking for are just
going to be your basic Excel, Google sheets, reporting data entry. So if you have those skills, make sure again,
in your resume, you list these out and show examples of how you've used them. So for example, if you re, if you created
a project and let a team, you know, and you used Microsoft Excel to report all your data
and findings from your experiment, put that in your resume so that they can see how you
actually used it as well.
And same for Google sheets and any other data
entry software that you use, Smartsheet, et cetera. And that's it for today, guys. Again, this is going to, we went over four
jumps today. So check the chapters, find the job that best
fits you. If you didn't see anything that you like head
to remote professional network.com, we have many other job openings as well. We'll see you next..