Hi Everyone I'm Kathy Lien. It has been a busy week here at BKForex. We banked over 200 pips, the best week we've
had since late May which I'm particularly proud of that because of volatility and uncertainty
in the equity market has been quite heightened. We also launched a free discord server where
we share tips like this and trade ideas. Join us – the link is in the description. In this video, I want to share my number one
forex trading trick and trust me – it is not betting on red or black. It is watching one instrument and keying my
forex trades off its movements. It is the most important fundamental relationship
in FX which is bond yields.
If there is only ONE thing that you can understand
when it comes to fundamentals, ONE thing you can follow – it should be the 10 year US
yield. You can find it FREE on tradingview.com. Here's my watchlist, the symbol is US10Y. You can call it up by hitting the plus, then
typing US10Y and this is the one you want. I want you to take a look at these charts
– the first one is a daily chart USDJPY and 10 year US yields. The orange line is the 10 year rate, the candlesticks
is USDJPY. You can easily see that they move in lockstep
with each other. This is the 1 hour chart and you can see that
the relationship is just as tight. Now I have to admit, buying USDJPY at 32 year
highs is a tough trade and I did not take it. Instead, this past week, I went long dollars
via AUD, EUR and GBP. I also bought CADJPY a number of times on
the prospect of good CAD data and a big rate hike in October. But you don't need to worry about all that,
just focus on the Treasury yield.
These are some charts I posted on my discord
channel this past week explaining the trades I took in USDCHF and EURUSD illustrating how
the most important relationship is between USD and US yields. On Friday, I shorted AUDUSD. This daily chart shows the tight relationship
between US10Y and USDAUD (I inverted AUDUSD to make the chart and point clear). Narrowing it down to the 1 hour chart, you
can see that the relationship holds. I send out trade ideas using ZIP to our BK
members twice a day – at the NY and Asia open. This was a NY open trade. At 6am, US yields were higher, I went short
AUD/USD (its shown inverted on this chart , so long USDAUD) at .6247 and it went down
almost 40 pips within a few hours. Not a BIG trade but a decent, well thought
out one. That's also the secret of trading the US
yield relationship – usually the opportunity is over right before the US equity market
open because that's when investors shift their focus to stocks.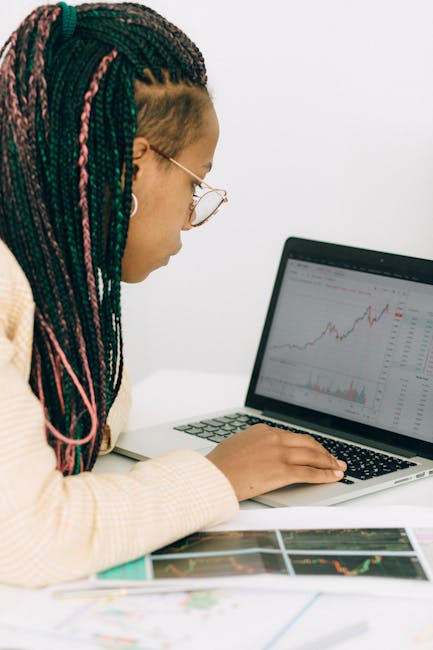 To summarize my number one trick for trading
forex is to take a second, glance over at the US yield rate and the change for the day. If the 10Y yield is up, look for opportunities
to buy the US dollar against other currencies. If it is down, look for opportunities to sell
the greenback in the early NY hours BEFORE the bell rings as the NYSE. Even if trading fundamentals or keying off
yields is not your thing the best advice I can give you to save some pips is DON'T
FADE the direction of 10 year yields.
If yields are up, DON'T sell dollars. If it is down, avoid buying dollars. I use this trick every single day to select
the best ZIP trades. If you want to get tips like this every day
and not just once a week or if you want to see more real life examples of ZIP trades
as they move every week, join my discord server – the link is in the description below..